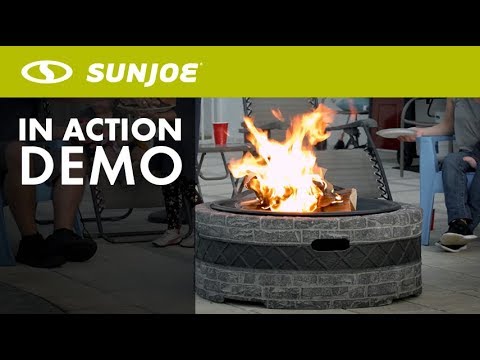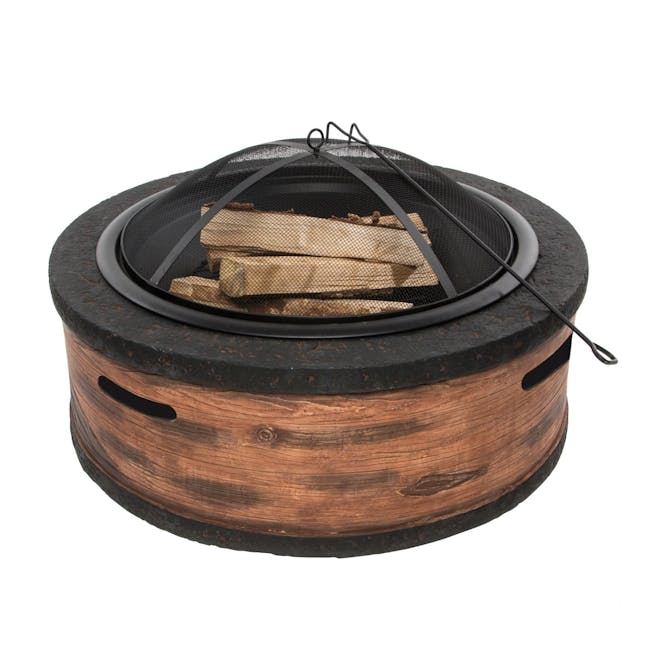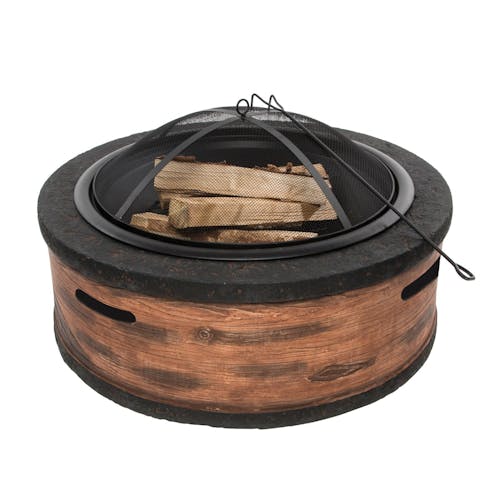 Sun Joe SJFP35-RW-STN 35-Inch Cast Stone Base, Wood Burning Fire Pit w/Dome Screen and Poker, Rustic Wood
Exclusively Sold by Our Partners:
CHILL OUT! Linger a little longer around the fire while family and friends alike bask in the warmth and glow of the Sun Joe® Fire Joe 35-inch cast stone fire pit (model SJFP35-RW-STN). Keep the chill in check in style and comfort, season after season. Fire Joe is an ideal outdoor centerpiece, wherever warmth is needed. Featuring a large 29.5-inch fire bowl that is heat-resistant to 1,112 °F, the Sun Joe® Fire Joe can accommodate hardwood logs up to 21.5-inches long. The 24-inch screen hook does double duty as both a log tender and for removing the mesh screen, all while maintaining a safe distance from the flames. Boasting a durable and visually appealing cast stone base, Fire Joe adds a sophisticated touch to any outdoor décor. A wood grid facilitates circulation and improved airflow to feed the flames, while the screen guards against escaping sparks. You'll run out of spooky stories and s'mores long before you run out of reasons to fire up this cozy family favorite!
The SJFP35-RW-STN comes with a full two-year warranty.
Features
Ideal outdoor centerpiece for warmth and enjoyment
Durable cast stone base adds a sophisticated touch to any outdoor décor
Large 29.5 in. (75 cm) fire bowl accommodates hardwood logs up to 21.5 in. (54.6 cm) long
Wire mesh screen protects against sparks and provides an open view of the fire
24 in. (61 cm) screen hook included for safe removal of screen while the fire is burning
Mosquito-Safe Tip: Add sage, lemon balm, or citronella leaves to your fire pit to help repel mosquitos