YOU ARE $125.00 AWAY FROM FREE U.S. SHIPPING!
YOU ARE $125.00 AWAY FROM FREE U.S. SHIPPING!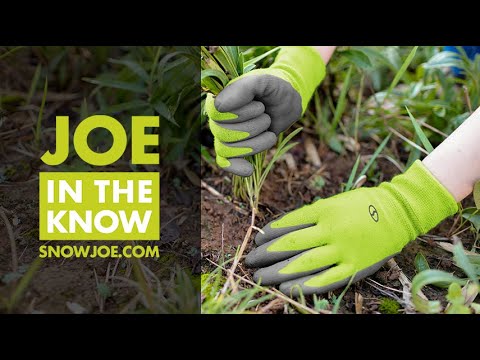 +2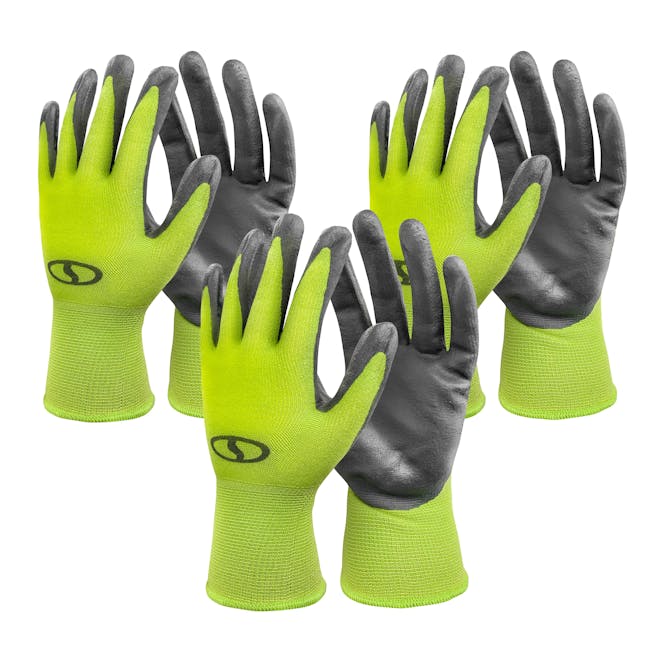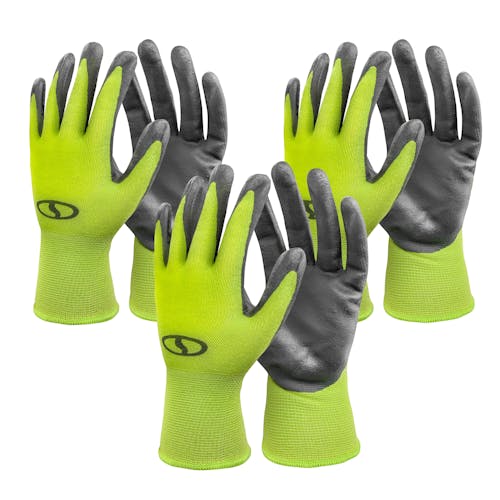 Sun Joe GGNP-S3-SJG Nitrile-Palm Reusable/Washable Gloves for Gardening, DIY Work, Cleaning, and More | Tactile | One Size Fits Most | 3-Pack (Green)
2 YEAR WARRANTY
2 YEAR WARRANTY
Keep your hands safe and clean with the All-Purpose Reusable Nitrile-Palm Gloves from Sun Joe. The durable set-of-three nitrile-coated palms provide an excellent non-slip grip. With a cool-fabric shell, these gloves are naturally antibacterial and puncture and abrasion-resistant to keep your hands clean, dry, and safe during use. Easy to clean, wash, and re-use, these gloves are unlike disposable versions that can only be used once before tossing. Perfect to take for any long trips, transportation, shopping, workshop or garden activities where personal protection & safety cannot be compromised.
Download Manuals
Features
Set of 3 pairs
One size fits most
Reusable & washable design
Breathable and all-purpose with nitrile-coated palm for secure non-slip grip
Lightweight and flexible
Made from woven rayon fabric and bamboo fibers
For all travel, home, workshop & garden uses