YOU ARE $125.00 AWAY FROM FREE U.S. SHIPPING!
YOU ARE $125.00 AWAY FROM FREE U.S. SHIPPING!





+20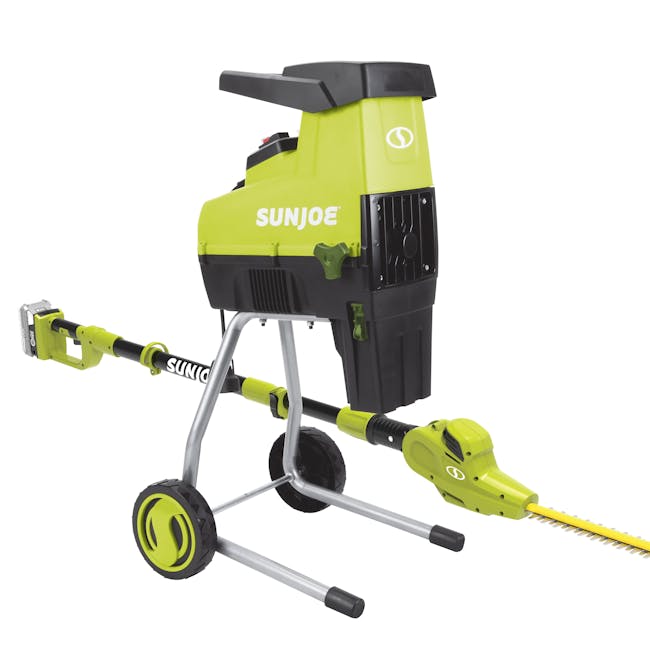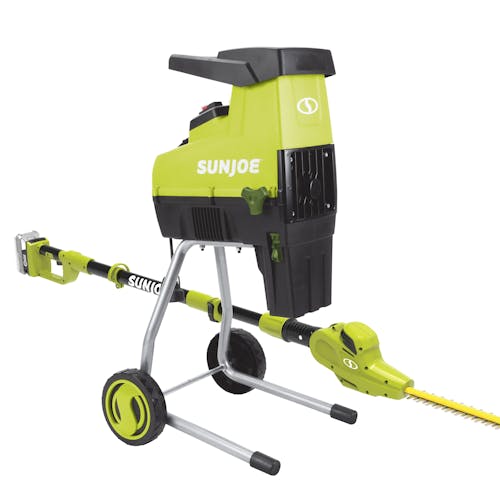 Sun Joe HEDGE-BDL Hedger/Chipper Bundle | W/ 24-Volt Hedger Kit and Electric Chipper/Shredder
Powered by SUN JOE's innovative IONMAX 24-Volt Battery System, the included 2.0 Amp Hour battery offers up to 50 minutes of rechargeable runtime and cordless convenience with no-fade, eco-friendly power + performance – perfect anywhere power is at a premium. Featuring durable, 17-inch dual-action, rust-resistant steel blades, 24-PHT17 offers up to 40% less vibration than single-action blades during operation. The powerful 200 Watt motor cuts cleanly through stems, small branches and twigs up to 0.6 inches thick with up to 3000 RPM, while multi-angle pivoting head adjusts for the optimal angle. Rotating from -90º to 60º, SUN JOE is great in tight spaces where traditional hedge clippers simply can't cut it — like clipping tall hedges overhead, between the house and shrubs, or beneath the bushes without bending.
Reduce, reuse and recycle your yard debris with the new Silent Electric Wood Chipper + Shredder from Sun Joe. With a 15-amp electric, eco-friendly motor, the CJ603E is perfect for turning leaves, twigs, brush and branches up to 1.73-inches in diameter into nutrient-rich mulch! With a reduction ratio of 21:1, your yard and garden will be the envy of your neighborhood!
Features
IONMAX 24-Volt System — Includes 2.0 Ah lithium-ion battery for up to 50 minutes of rechargeable runtime and cordless convenience
17-inch rust-resistant steel blade cuts through branches up to 0.6 inches thick
Dual-action blades offer up to 40% less vibration than single-action blades
Multi-angle pivoting head rotates to -90º, -60º, -30º, 0º, 30º, and 60º
Telescopic pole extends from 6.5 ft – 7.9 ft for up to 14 ft of overhead reach!
Shoulder strap provides user comfort + control
Features built-in safety switch to prevent accidental starting
Lightweight at just 8.4 lbs (battery installed)
Ideal for turning leaves, twigs, brush, and branches into nutrient-rich mulch
Powerful 15-amp motor effectively chips and shreds branches up to 1.73-inches thick
Eco-friendly with zero carbon emissions for cleaner air
Safety hopper with locking knob prevents the motor from operating when opened
Compact design with 7-inch wheels for easy portability
Reduces your yard waste into 1/21st of its original size