YOU ARE $125.00 AWAY FROM FREE U.S. SHIPPING!
YOU ARE $125.00 AWAY FROM FREE U.S. SHIPPING!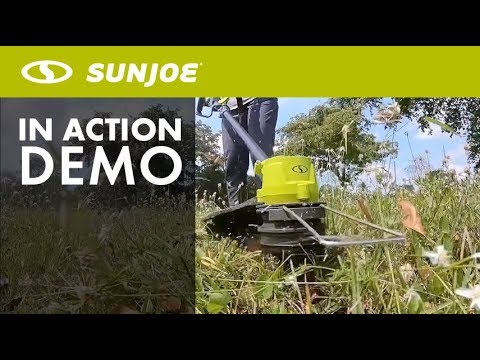 +9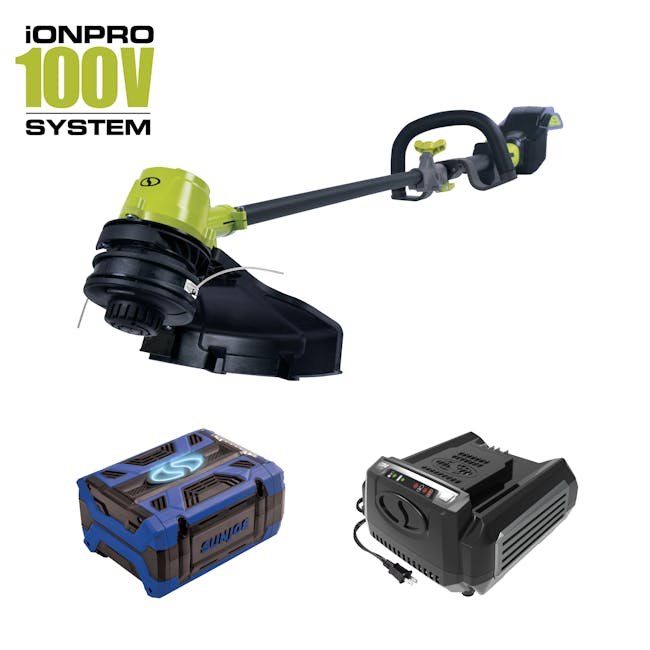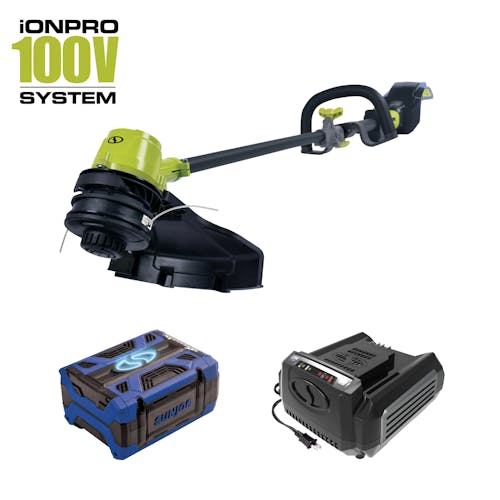 Sun Joe iON100V-16ST 100-Volt iONPRO Cordless Brushless String Trimmer Kit | 16-Inch | W/ 3.0-Ah Battery and Charger
There is a newer model of this item:
Meet the next-generation in grass-grooming tech in the legendary line-up of iON yard and garden tools: the iON100V-16ST 100-Volt Cordless Grass Trimmer from SUN JOE®. Ideal anywhere power is at a premium, iON100V is powered by the latest revolution in the iON series featuring high-capacity 100-Volt lithium-ion batteries for no-fade, eco-friendly power + performance, and zero carbon emissions for cleaner air. With a 16-inch wide cutting swath and powerful 2.5 Amp motor, iON100V starts instantly at the touch of a switch to make quick work of overgrown grass and weeds. And iON's variable-speed control includes a TURBO setting for a quick burst of speed up to 6000 RPM when a little added power is needed to slice through thatches of unwanted vegetation.
Plus, when the line's a little short, just a tap is all it takes of the bump feed spool to add a bit more string to keep you in the thick of things. And when you finally reach the end of the line, iON100V's innovative rapid-reload system makes for fast and easy trimmer line replacement, as simple as a twist of the wrist! A flower guard helps prevent accidental trimmer contact with delicate plants and foliage. Or flip it up – and switch it up – to quickly convert from string trimmer to precision edger so iON can cut a crisp path to edge along flowerbeds and walkways. 
At the end of the day, when the grass has been groomed and the work is done, iON folds down for compact storage. And every iON 100-Volt Cordless Grass Trimmer is backed by SUN JOE's full two-year warranty, for reliable performance, season after season. So, supercharge your turf trimming tasks with 100-volts of grass-grooming power: iON100V-16ST-CT 100-Volt Cordless Grass Trimmer from SUN JOE. 
Get Equipped®
Features
iON+ 100-Volt Battery System compatible — Includes one 3.0 Ah Battery and Charger
100V battery features carrying handle, integrated USB ports and onboard LED emergency light ideal for camping power failures
Cuts a crisp swath up to 16" wide in one pass
Innovative rapid-reload system makes for fast and easy trimmer line replacement, as simple as a twist of the wrist
Variable-speed selection featuring TURBO setting for a quick burst of speed when a little extra power is needed
Full 2-year warranty