YOU ARE $125.00 AWAY FROM FREE U.S. SHIPPING!
YOU ARE $125.00 AWAY FROM FREE U.S. SHIPPING!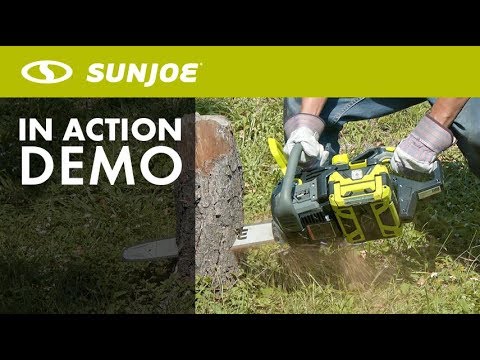 +4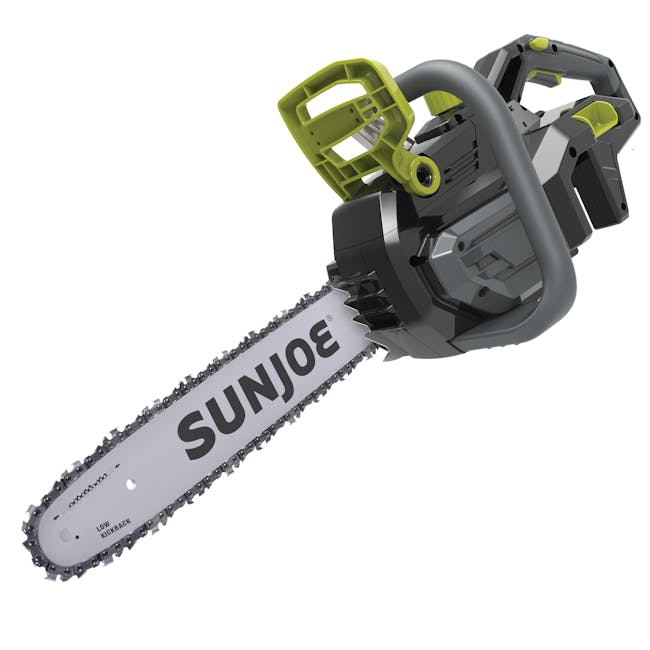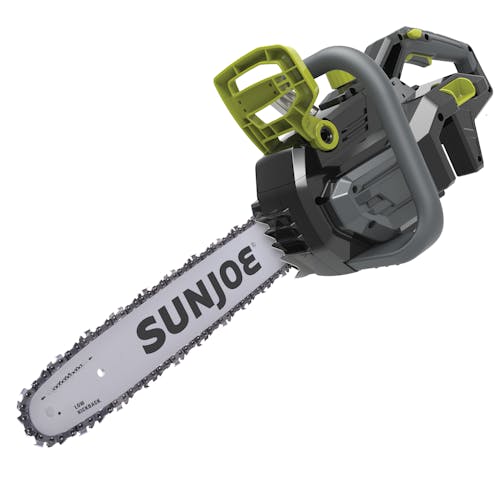 Sun Joe iON100V-18CS-CT-RM 100-Volt iONPRO Cordless Brushless Handheld Chain Saw | 18-Inch | Tool Only (Certified Refurbished)
Meet the next-generation in tree-trimming tech in the legendary line-up of iON yard and garden tools:  iON100V 18" Cordless Chain Saw, from SUN JOE.
Ideal anywhere power is at a premium, iON100V is powered by the latest revolution in the iON series featuring high-capacity, rechargeable 100-Volt lithium-ion batteries (sold separately) for no-fade, eco-friendly power performance, and zero carbon emissions for cleaner air.
iON100V offers the all of the power and performance of gas with the ultimate in cordless convenience for all your outdoor chores – to cut a cord of wood, or trim tree branches.
iON100V's powerful 1500 watt motor makes light work a load of logs, and the premium 18 inch bar and chain slices cleanly through trunks and limbs up to 17-and-a-half inches thick, or to clear away dense brush and fallen branches.
An onboard auto oiler keeps the bar and chain fully lubricated for continuous cutting when you're on the thick of things, and a tool-less chain tensioner for a quick fix with just a twist, on-the-go.
Plus, SUN JOE's top-notch safety features include a sturdy, non-slip front hand grip for added stability, a protective hand brake for superior kickback control, a built-in safety switch to prevent accidental starts, and a sheath for safe bar and chain storage when the work is done.
So, supercharge your tree-trimming with the cutting-edge in cordless chain saws: the iON100V-18CS-CT 18" Cordless Chain Saw from SUN JOE®.  Get Equipped®
Download Manuals
Features
TOOL ONLY (BATTERY CHARGER SOLD SEPARATELY)
Powerful 1500 Watt motor and 18-inch bar chain cuts tree trunks, limbs and branches up to 17.5-inches wide
Tool-less tensioning tightens the chain with just a twist
Onboard auto-oiler keeps the bar and chain fully lubricated for continuous cutting
Safety features include: a protective hand brake for superior kickback control, and a built-in safety switch to prevent accidental starts
Certified Refurbished 90 Day Warranty