YOU ARE $125.00 AWAY FROM FREE U.S. SHIPPING!
YOU ARE $125.00 AWAY FROM FREE U.S. SHIPPING!




+6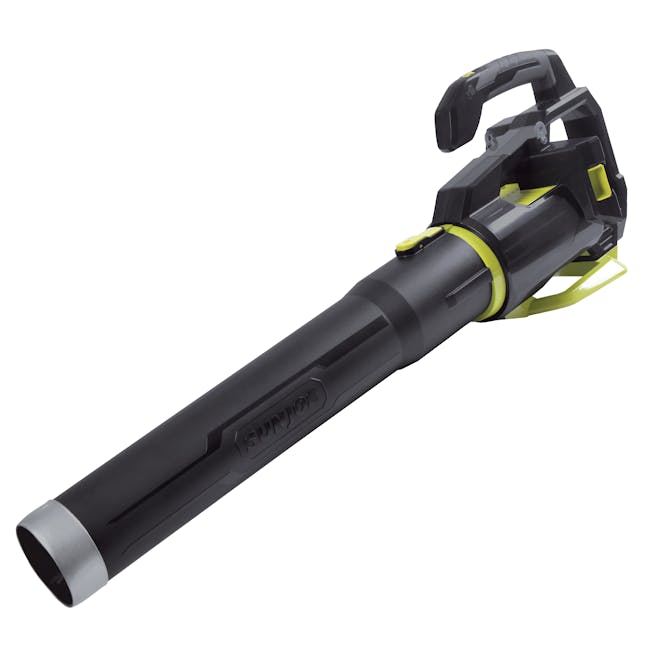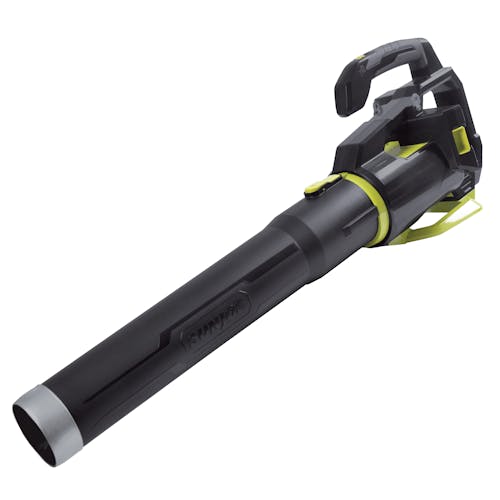 Sun Joe iON100V-550JB-CT-RM 100-Volt iONPRO Cordless Turbo Jet Fan Blower | 516-CFM | Tool Only (Certified Refurbished)
Meet the next-generation in lawn and leaf-clearing tech in the legendary line-up of iON yard and garden tools:  the iON100V Turbo Jet Fan Blower, from SUN JOE.
Ideal anywhere power is at a premium, iON100V is powered by the latest revolution in the iON series featuring high-capacity, rechargeable 100-Volt lithium-ion batteries (sold separately) for no-fade, eco-friendly power performance, and zero carbon emissions for cleaner air.
Like an aircraft, iON100V's turbine fan delivers powerful jet-force winds at speeds up to 98 mph and 516 cubic feet per minute for swift cleanups on the porch, patio, walkways, or in the garage.
With a sleek, aerodynamic design to maximize airflow and five variable speed settings to suit the sweeping task, iON100V's 500 Watt motor provides all the power you need to quickly clear away grass clippings, leaves, dirt and debris, and even light snow! Or select TURBO mode with just a touch for a quick boost in windspeed to leave your yard spotless.
So, supercharge your leaf blowing with 100-volts of turbofan technology: the iON100V-550-JB Turbo Jet Fan Blower from SUN JOE®. Get Equipped®
Features
TOOL ONLY (BATTERY CHARGER SOLD SEPARATELY)
Powerful 500 Watt motor featuring turbofan technology
Turbine fan jet-propels air at up to 98 mph (max.) windspeed (516 cfm) for fast cleanups on the porch, patio, deck, walkway, or garage
Quickly clear away grass clippings, leaves, dirt and debris, and even light snow!
Variable speed settings to suit the sweeping task
TURBO mode for a quick boost in windspeed
Certified Refurbished 90 Day Warranty