YOU ARE $125.00 AWAY FROM FREE U.S. SHIPPING!
YOU ARE $125.00 AWAY FROM FREE U.S. SHIPPING!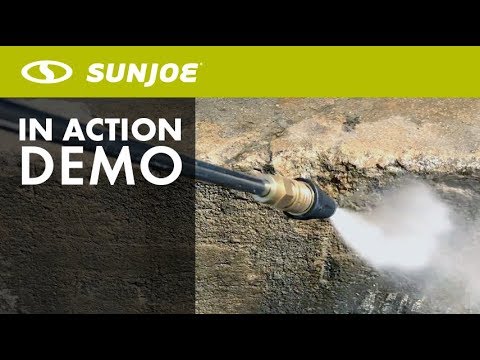 +13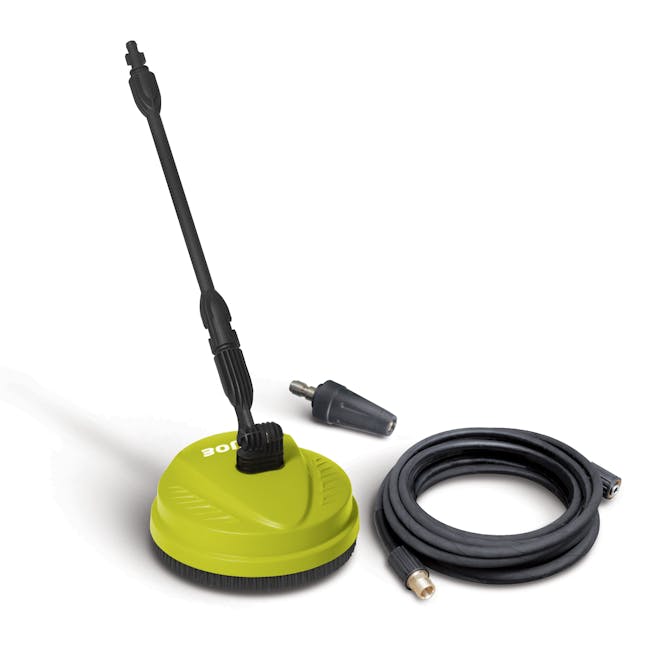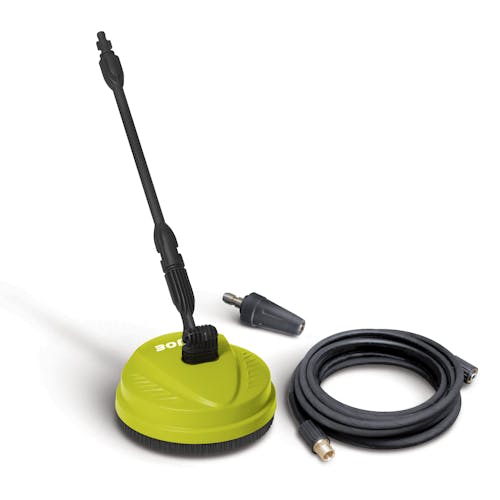 Sun Joe Pressure Washer Patio Cleaning Bundle W/ Extension Hose | Surface & Patio Cleaner + Turbo Spray Nozzle
Limit 10 Per Order.
SPX-PCA10 - Sun Joe Surface, Deck + Patio Cleaning Attachment for SPX Series Pressure Washers | 10 Inch
Deep cleans with ease and saves time too! Compatible with all SPX Series Pressure Washers.
For assembly instructions for your particular SPX Series model, please follow one of the links below;
SPX1000 / SPX2500 / SPX3000® / SPX3001 / SPX4000 / SPX4001 / SPX4003 / SPX7001E
SPX-TSN-34S - Sun Joe Universal Turbo Head Spray Nozzle for SPX Series Pressure Washers and Others | 1/4-Inch Quick-Connect
CUT CLEANING TIME IN HALF! Put the power of the Sun Joe SPX-TSN-34S Quick Connect Turbo Head Spray Nozzle to work for you to deliver a faster, deep-down clean. The powerful oscillating pinpoint jet of water cleans faster than standard nozzles to destroy dirt, grease, and grime on contact. The SPX-TSN-34S is universally compatible with all pressure washers with standard 1/4-inch quick connect spray lances.
SPX-25HD - Sun Joe 25-FT Universal Heavy-Duty Extension Pressure Washer Hose for SPX Series and Others
GO LONG! Reach more – in less time - with the 25 ft weather- and abrasion-resistant extension hose made specifically for use with most* Sun Joe SPX series pressure washer models. Cover more ground and take your work to new heights without having to relocate the pressure washer each time. Blast the gutters clean, rinse the roof, wash the windows, clean the entire deck from top to bottom in one smooth move. Gain more distance, with less dragging, and more doing. Heavy-duty, flexible design resists kinking, rated up to 2900 psi for years of reliable performance.
*Does not fit SPX4003 Series
Download Manuals
Features
SPX-PCA10 - Sun Joe Surface, Deck + Patio Cleaning Attachment for SPX Series Pressure Washers | 10 Inch
Ideal for an endless array of cleaning projects - from porch to patio, driveways and decks, boats, pavers, bricks, BBQs and more!
Durable, multi-purpose brush loosens grime, dirt debris.
Transfer adapter included*
SPX-TSN-34S - Sun Joe Universal Turbo Head Spray Nozzle for SPX Series Pressure Washers and Others | 1/4-Inch Quick-Connect
Fits all pressure washers with standard 1/4-inch quick connect spray lances
Cleans up to 40% faster than a standard nozzle
Powerful rotating spray destroys gunk grime
Cleans concrete, brick, vinyl surfaces
Full 2 year warranty
SPX-25HD - Sun Joe 25-FT Universal Heavy-Duty Extension Pressure Washer Hose for SPX Series and Others
Fits most SPX series Pressure Washer models
Heavy-duty, flexible design resists kinking
Weather and abrasion resistant
Rated up to 2900 PSI
Designed to fit most electric and gas pressure washers up to 2,900 PSI with standard 22-millimeter (M22) connections
Does not fit SPX4003 series