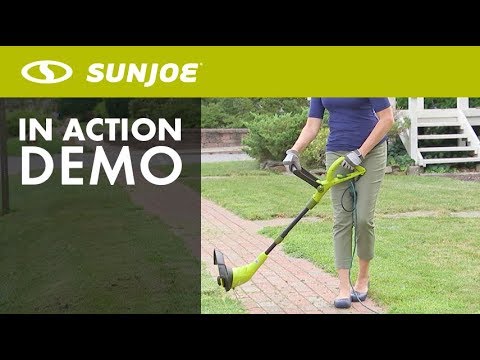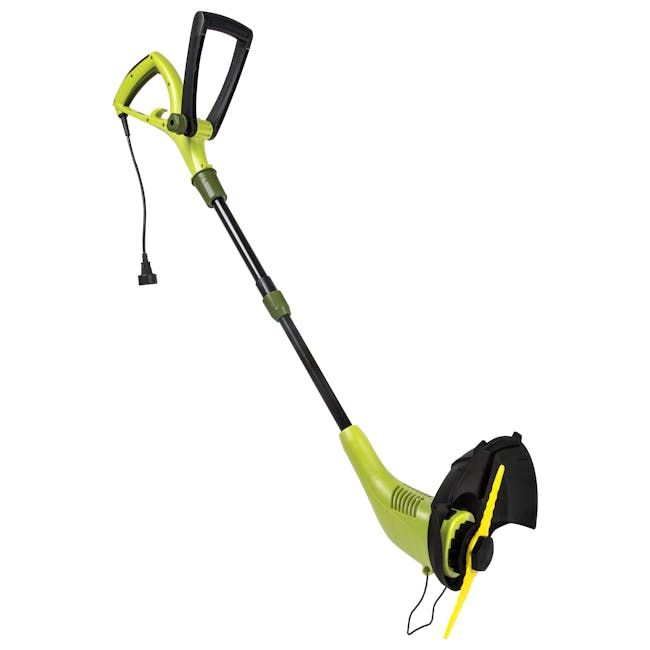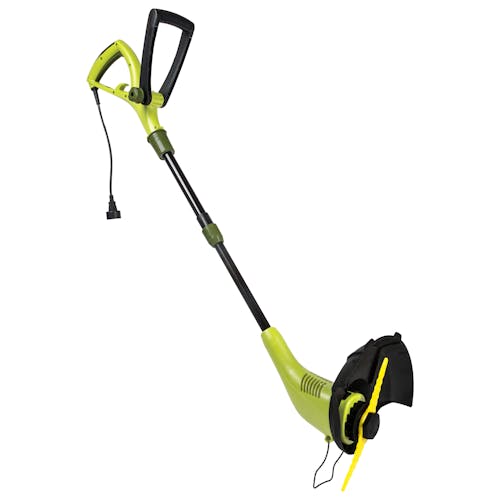 Sun Joe SB602E Electric SharperBlade 2-in-1 Stringless Lawn Trimmer and Edger | 11.5-Inch | 4.5 Amp
NO STRINGS ATTACHED. Avoid the hassle of a string trimmer and spruce up your yard and garden with the powerful, 11.5-Inch Electric Trimmer Edger.
Thanks to the eco-conscious, 4.5-amp electric motor, you can wave goodbye to noxious fumes, gas, and oil changes! Equipped with SharperBlade™, a patented, maintenance-free, self-sharpening trimmer blade system, the SB602E cuts a crisp 11.5-Inch swath of grass with each pass! Annihilate unwanted plants and weeds, edge along flower beds — all while keeping your plants safe and protected thanks to the built-in flower guard. Plus, count on SB602E to keep your lawn in tip top shape with its Twist-N-Groom 180º rotating head to quickly convert from a trimmer to an edger. Weighing only 5.6 lbs and featuring a telescoping shaft that extends from 8.3" to 21.6" you'll have maximum maneuverability for all of your lawn and garden grass-grooming tasks – with no strings attached.
Download Manuals
Features
4.5-amp electric motor
Rotor: SharperBlade™ (SB601RB)
Cutting swath: 11.5-inch
180º rotating head converts from trimmer to edger
Adjustable handle and telescoping pole for control
Flower guard protects plants from trimmer contact