YOU ARE $125.00 AWAY FROM FREE U.S. SHIPPING!
YOU ARE $125.00 AWAY FROM FREE U.S. SHIPPING!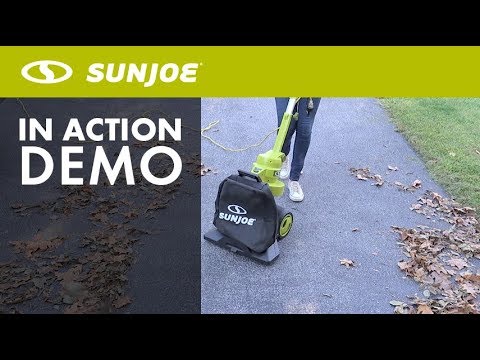 +3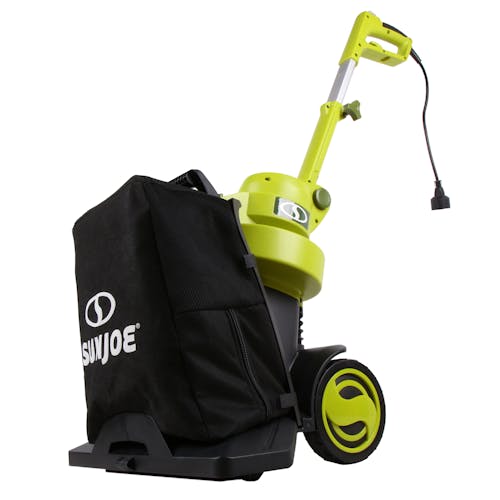 Sun Joe SBJ801E-SJG-RM 3-in-1 Electric Blower/Vacuum/Mulcher | Max 130 MPH | 13.5-Amp | Walk Behind (Certified Refurbished)
MAKE CLEANUP A BREEZE!  Sun Joe's innovative Electric Blower Vacuum Mulcher delivers the power and performance you need to quickly rid your yard of leaves, dirt and debris. SBJ801E-SJG-RM's robust 13.5-amp motor provides maximum suction, ideal for cleaning the porch, patio, garage or workshop. No need to rake leaves into piles - simply vacuum your yard, driveway, or deck like a rug! The heavy-duty, impact-resistant nylon impeller's superior 10:1 reduction ratio mulches dry leaves, saw dust, packing peanuts, dirt and debris into the 8-gallon collection bag as it cleans, leaving your yard spotless. The versatile 3-in-1 tool quickly converts back to blower mode with a top windspeed of 130 MPH, with the quick flick of a switch, to sweep away fine dust and debris. Rugged, easy-glide wheels are ideal for outdoor surfaces, and the adjustable handle provides a secure, comfortable working height, tailored to each user.
Download Manuals
Features
3-in-1 surface sweeper, vac mulcher
Powerful 13.5-amp motor provides maximum suction
Blower generates airspeeds up to 130 MPH (max)
High-impact resistant impeller mulches leaves up to 1/10th their original size
8-gallon bag capacity
Height-adjustable handle
90 Day Refurbished Manufacturer's Warranty
Minor cosmetic scratches and scuffs are possible