YOU ARE $125.00 AWAY FROM FREE U.S. SHIPPING!
YOU ARE $125.00 AWAY FROM FREE U.S. SHIPPING!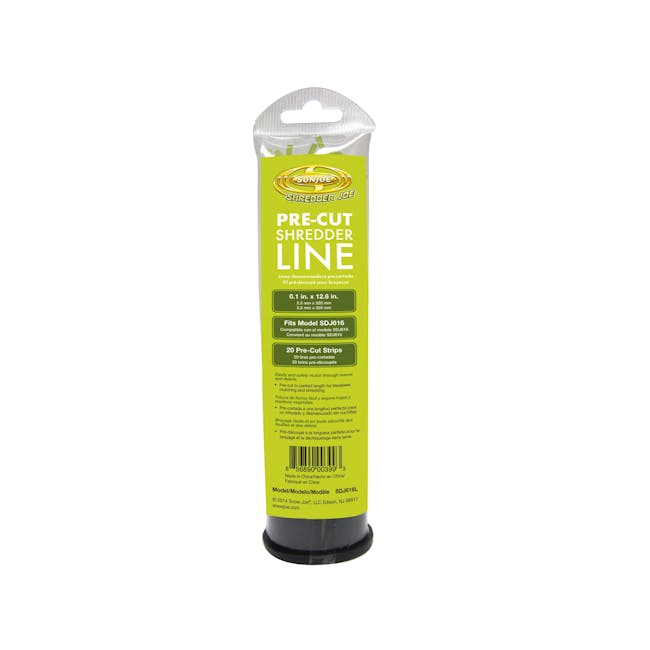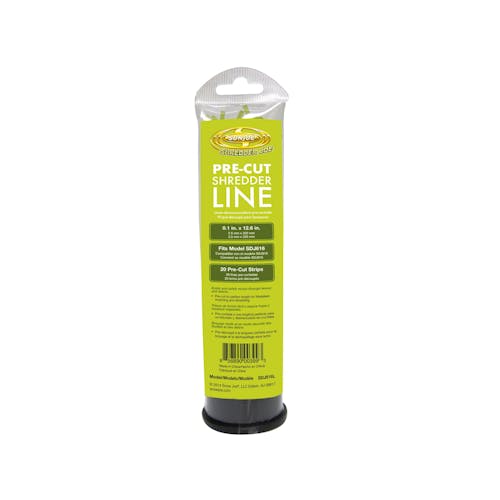 Sun Joe SDJ616L Shredder Joe Pre-Cut Replacement Leaf Mulcher/Shredder Line for SDJ616 and SDJ617E
Cutting down to size. Replacing the cutting line on your Sun Joe® Shredder Joe SDJ616 or SDJ617E electric leaf mulcher/shredder is easy with the SDJ616L handy pack of 20 pre-cut replacement strips. When you notice a decrease in your shredder's cutting performance, simply remove the worn line and feed the new pre-cut line in its place to resume shredding at optimal efficiency. Constructed of durable nylon, these 0.1 in. x 12.6 in. (0.25 cm x 32 cm) pre-cut strips deliver tough, safe, and reliable mulching without having to mess with dangerous cutting blades. Easy to install and designed to work specifically with models SDJ616 and SDJ617E, these handy replacement strips will keep your Shredder Joe in tip-top shape, so it will be ready, willing, and able to take on all your yard waste and cut it down to 1/16th its original size. Now that's mulching efficiency!
To watch us replace the shredder line on the SDJ616, click here: Replace + Install SDJ616L Demo.
Features
Pre-cut replacement line measures 0.1 in. x 12.6 in. (0.25 cm x 32 cm)
Durable nylon for tough cutting and maximum reliability
For use with models SDJ616 and SDJ617E
20 strips/pack