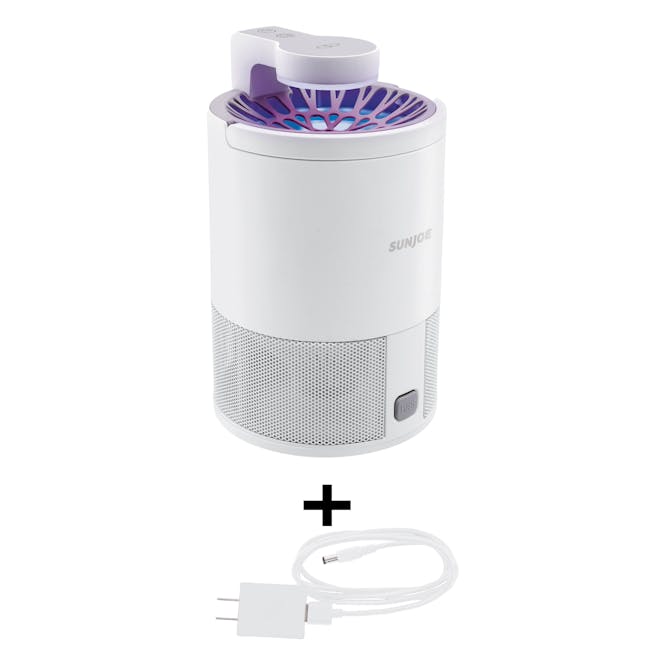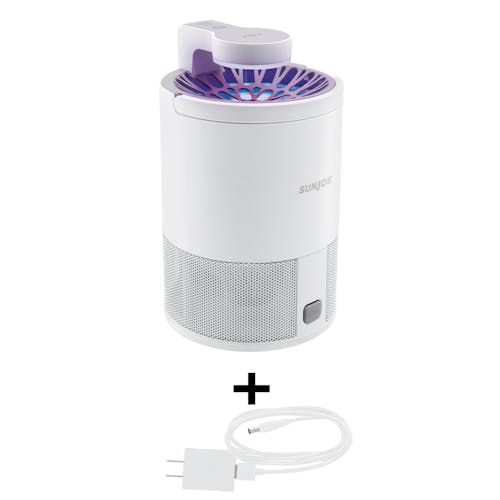 Sun Joe SJ-BZ15W-WHT UV Indoor Insect Trap | Non-Toxic UV Light | 10 Sticky Traps Included (White)
Limit 2 Per Order.
Was $39.99
Save $25.00 (63%)
Was $39.99
Save $25.00 (63%)
2 YEAR WARRANTY
ADD A PROTECTION PLAN:
BUZZ OFF! Get set to rid your rooms of pesky bugs and Get Equipped® with the 5-Watt Indoor Electric Bug Trapper from SUN JOE®! Lightweight and designed for indoor use, it's ideal for in the office, around the house and kitchen, near trash bins, plants, in the RV, and more! It's safe around kids and pets, too, thanks to its chemical-free, non-toxic UV light that effectively lures mosquitoes, fruit flies, gnats, moths and other flying pests into its powerful suction fan that traps them to the high-tack, disposable glue board (includes 10 replacement glue boards; additional boards sold separately). Simply empty the removable collection tray when full. Features include two luring light modes: dimmed and bright, plus a collapsible transport handle, a bug cleaning brush, and a 4' USB power cord with AC adapter. Includes a full 2-year warranty.
Download Manuals
Features
5-WATT INDOOR ELECTRIC BUG TRAPPER is perfect for in the office, around the house and food sources, trash bins, plants, in the RV, and more!
KID- + PET-FRIENDLY thanks to its chemical-free, non-toxic UV light that effectively lures mosquitoes, fruit flies, gnats, moths and other flying pests into its suction fan that traps them to the disposable 4.3" high-tack glue board (replacement boards sold separately)
LIGHT MODE SELECTION: Dimmed + bright
COLLAPSIBLE HANDLE for easy transport
4' USB POWER CORD with AC adapter for charging
OTHER FEATURES: Removable collection tray and cleaning brush; 2-year warranty