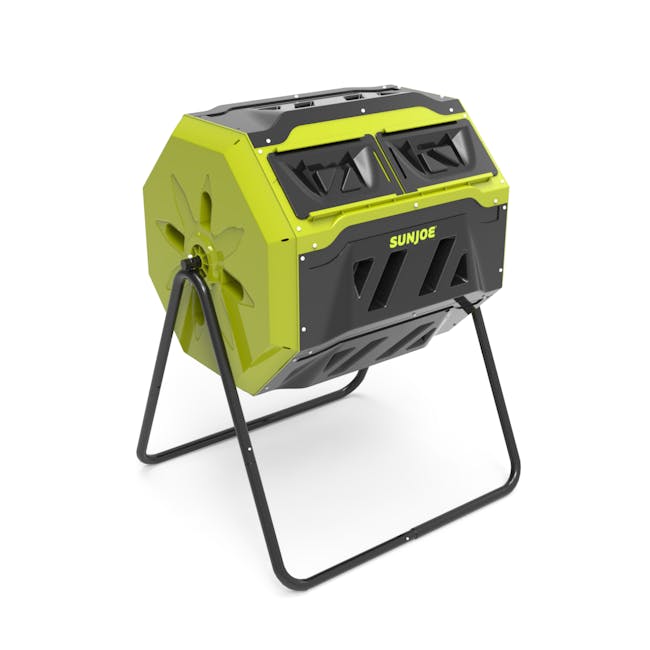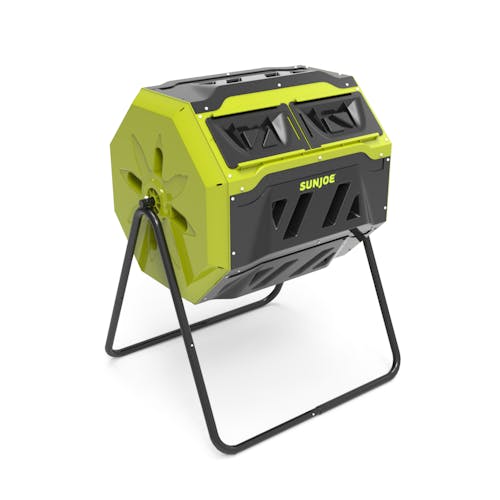 Sun Joe SJ-CMPS1 All-Season Outdoor Tumbling Composter | Dual Sliding Chamber | 42-Gallon | 2-10 Weeks | BPA-Free Material
PAY NOW:
$99.00 $9900 + S&H
OR
PAY AS LOW AS:
$8.95
/Month
with
with
2 YEAR WARRANTY
ADD A PROTECTION PLAN:
REDUCE, REUSE, RECYCLE — COMPOST! Turn your food scraps and yard waste into nutrient rich compost with the Dual Chamber Tumbling Composter from Sun Joe®. This low odor, UV-resistant, waterproof barrel composter is the perfect addition for any homeowner who wants to reduce their carbon footprint and waste. The 360º octagon shaped tumbling design keeps hands clean + outdoor spaces neat — no more digging through a bin full of decomposing waste. The highly-efficient tumbling action and advanced aeration system speeds up the composting process in weeks! Simply load your biodegradable materials into either chamber, and you'll have nutrient-rich compost in just 2-10 weeks. And the roomy 42 gallon capacity means you can load up to 330 lbs of waste to compost! So, give it a spin – join the composting community – and Go With Joe®! 
Download Manuals
Features
Aeration system + efficient tumbling action speeds up the natural composting process
2 sliding doors + dual chambers for easy access
360º rotation turns the octagonal barrel for faster decomposition
Sturdy steel frame + heavy-duty barrel is UV + weather resistant, for composting all year long
Low odor keeps your outdoor space clear from unpleasant smells
Capacity: 42 gallons
Weight capacity: 330 lbs
Product weight: 14.3 lbs