YOU ARE $125.00 AWAY FROM FREE U.S. SHIPPING!
YOU ARE $125.00 AWAY FROM FREE U.S. SHIPPING!





+5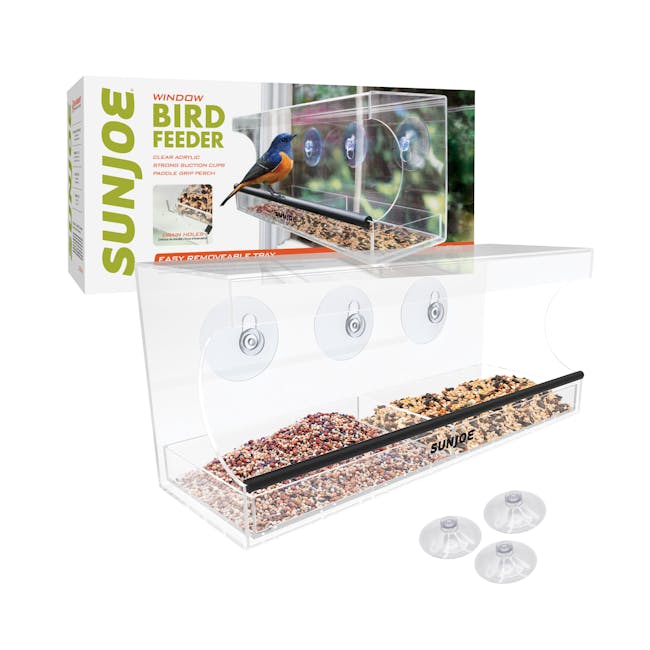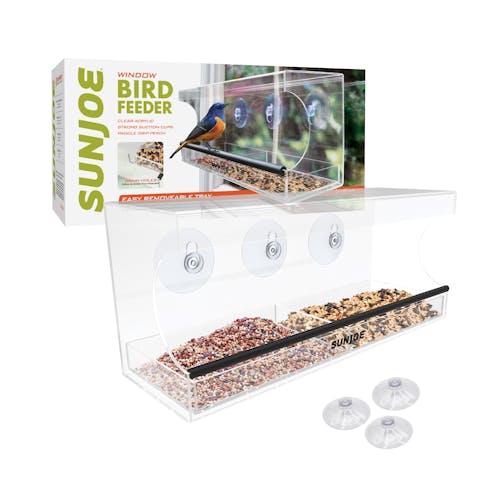 Sun Joe SJ-WBF-WN Outdoor Window Bird Feeder | For Wild Birds, Bluebirds, Cardinals, and others | w/ 3 Heavy Duty Suction Cups, 2 Sliding Seed Trays, Drain Holes
2 YEAR WARRANTY
ADD A PROTECTION PLAN:
THE GREAT OUTDOORS! Give your birds only the best with this ultimate buffet, designed to keep your fine-feathered friends fed, sheltered and dry. Birds will be flocking to your front lawn for the chance to eat at this handsomely designed feeder. Made of heavy-duty, rust-resistant acrylic and equipped with a cushioned perch for your flock, this crystal-clear bird buffet will bring the great outdoors right to your window! The removable feeding tray, with convenient, built-in divider, keeps seed dry and allows the perfect perch for your winged guests to comfortably dine. Simply attach the feeder to your window, and watch the wilderness flock to you from the comfort of your home. And the easy-to-clean and easy-to-fill feeding tray makes maintenance a breeze! So, get up close and personal with mother nature — and Go With Joe® — with the Window Bird Feeder from Sun Joe. Get Equipped®.
Features
Clear acrylic construction design keeps seed dry and drained to discourage mold build-up

Removable trays are easy to clean and simple to fill with up to two of your favorite seed mixtures

Super strong suction cups attach easily to any window of your choice

Cushioned perch makes for an excellent spot to rest and dine

Covered tray keeps birds and feed dry