YOU ARE $125.00 AWAY FROM FREE U.S. SHIPPING!
YOU ARE $125.00 AWAY FROM FREE U.S. SHIPPING!




+2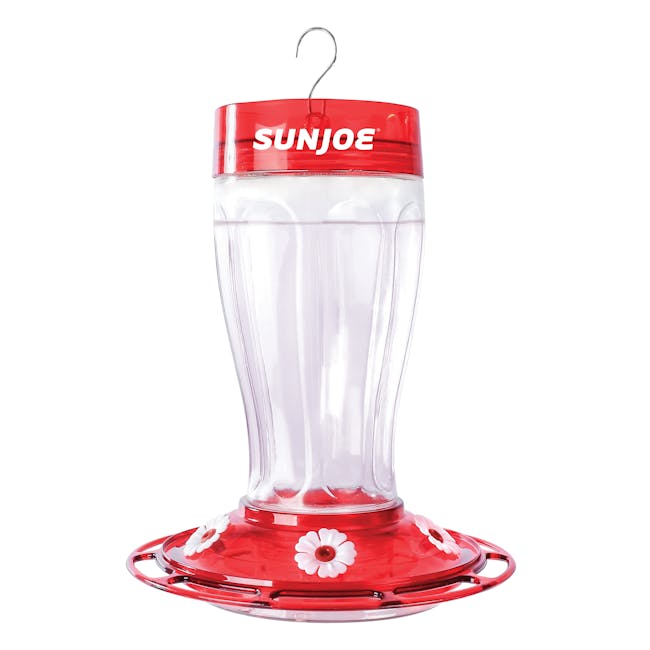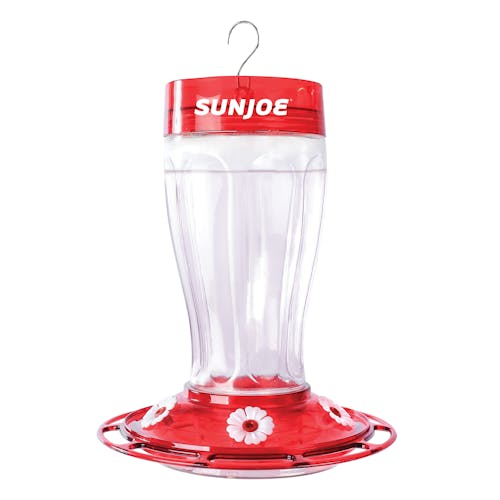 Sun Joe SJ-WBFG-RED Wild Humming Bird Buffet Glass Feeder | W/ 40 oz Nectar Capacity & Metal Hanging Hook | 5 Flower-Shaped Feeding Stations | Easy Clean and Fill Opening
HUMMINGBIRD BUFFET Give your hummingbirds only the best with the ultimate, high-end habitat designed to keep your fine-feathered friends well-fed, with the Hanging Glass Hummingbird Feeder, by Sun Joe®. Hummingbirds will be flocking to your yard for the chance to dine at this handsomely designed feeder. Equipped with a jar made of real glass, a stylish plastic base, and five flower-shaped feeding ports, this colorful bird buffet will bring a touch of luxury to any home, yard, or garden. The stylish, bird-friendly feeder is specially designed to attract beautiful hummingbirds to your yard and features a sturdy circular perch where your winged guests can comfortably dine, and an ant-moat to deter unwanted pests. And when the dining's done, the easy-to-clean, easy-to-fill wide-mouth jar makes maintenance a breeze!  Full 2-year warranty by SUN JOE.
Download Manuals
Features
Includes durable metal hanging hook
40 fl oz wide-mouth glass jar for easy filling + cleaning
Convenient removable base
Built-in ant moat to protect nectar
5 flower-shaped ports with perch to feed multiple hummingbirds
2-year warranty