YOU ARE $125.00 AWAY FROM FREE U.S. SHIPPING!
YOU ARE $125.00 AWAY FROM FREE U.S. SHIPPING!





+3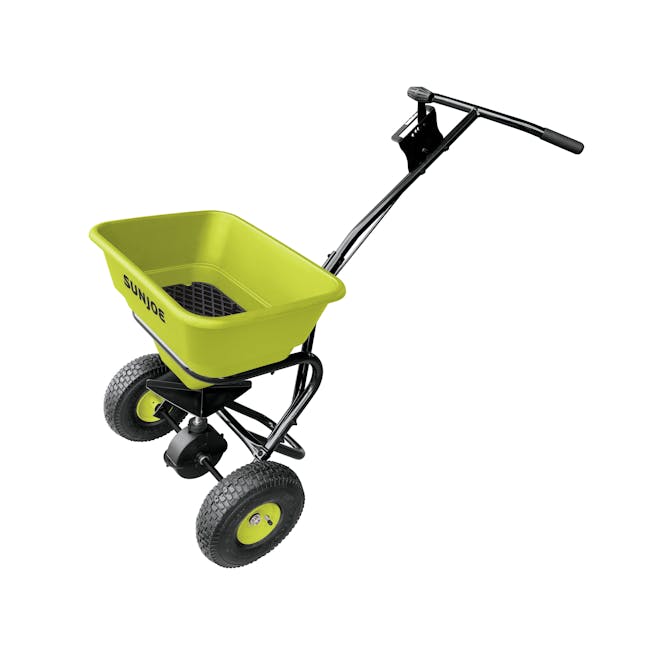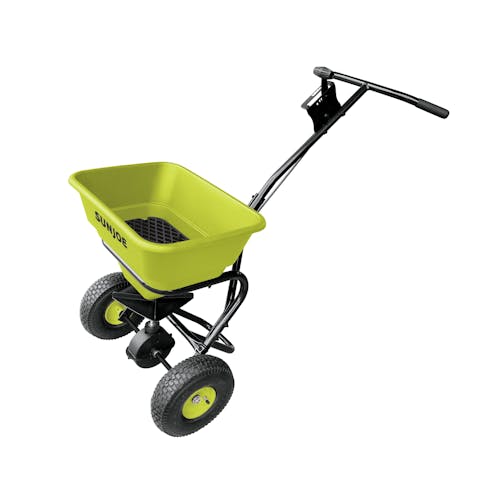 Sun Joe SJ-WBS70 Multi-Purpose Walk-Behind Spreader | 70 Lb. Capacity | Spreads Ice Melt, Grass Seed, Weed Killer, and More
Ships Free
Ships Free
PAY AS LOW AS:
$1799
/Month
with
with
2 YEAR WARRANTY
ADD A PROTECTION PLAN:
Ships Free
THE BETTER SPREADER! This ultra-efficient SJ-WBS70 70-lb Multi-purpose Walk-behind Spreader, from Sun Joe®, is perfect for all your year-round yard-spreading needs. It features an adjustable feed control that's suitable for a wide variety of tasks and materials, including ice melt, grass seed, fertilizer, pool chemicals, weed killers, pesticides and more! The 10-inch pneumatic wheels make it a cinch to wheel around, and the rotating stainless steel hitch pin breaks up larger chunks of material. Plus, SUN JOE can haul up to 70 lbs worth of material with just under one ft3 volume, and can cover a max width of 10-12 ft. The powder-coated steel frame and enclosed weather-proof gear box ensure it's good to go season after season, and the impeller automatically stops when the spreader is not in motion. SUN JOE also includes a quick, convenient nylon cover and hopper screen to keep your material dry in inclement weather. 2-year warranty.
Download Manuals
Features
IDEAL FOR ALL-YEAR USE with ice melt, grass seed, fertilizer, pool chemicals, weed killers, pesticides and more!
ADJUSTABLE FEED CONTROL is suitable for a wide variety of tasks + materials
AUTO-STOP IMPELLER for when the spreader is not in motion
ROTATING STAINLESS STEEL HITCH PIN breaks up larger chunks of material
MAX LOAD CAPACITY: 70 lbs
HOPPER VOLUME: 0.92 ft3
MAX COVERAGE WIDTH: 10-12 ft
MORE DESIRABLE FEATURES: Powder-coated steel frame; enclosed weather-proof gear box; quick, convenient nylon cover + hopper screen keep your material dry in inclement weather
NET/GROSS WEIGHT: 23.5/28 lbs; 2-year warranty