YOU ARE $125.00 AWAY FROM FREE U.S. SHIPPING!
YOU ARE $125.00 AWAY FROM FREE U.S. SHIPPING!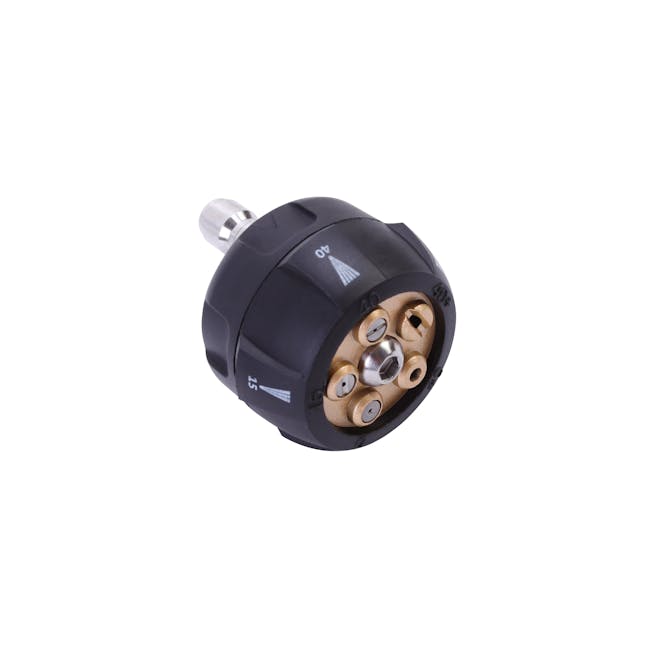 Sun Joe SPX-5N1 5-in-1 Universal Pressure Washer Nozzle, for SPX Series & Others up to 3200 PSI
2 YEAR WARRANTY
2 YEAR WARRANTY
WATER YOU WAITING FOR! Made of durable, leak-proof brass, the SUN JOE 5-In-1 Pressure Washer Nozzle will be your go-to pressure washing accessory. With universal Quick Connect capabilities, it's designed for use with all pressure washers with standard 1/4-inch quick connect spray lances and attaching it to your pressure washer is as simple as a snap. Do the work of 5 nozzles in one convenient attachment thanks to the adjustable spray patterns— from 0º, to 15º, 40º, and 0º and 40º for soap — to tackle a variety of cleaning tasks with just a twist!  Wash away pesky walkway weeds, demolish dirt and debris from your wooden fence, blast walkway bricks clean, and so much more to make your home look positively picturesque!
Features
Fits all pressure washers with standard 1/4-inch quick connect spray lances
5 spray patterns in one Quick Connect head (0º, 15º, 40º, 0º for soap, 40º for soap)
Twist to adjust spray pattern
Working pressure (max.): 3200 PSI