YOU ARE $125.00 AWAY FROM FREE U.S. SHIPPING!
YOU ARE $125.00 AWAY FROM FREE U.S. SHIPPING!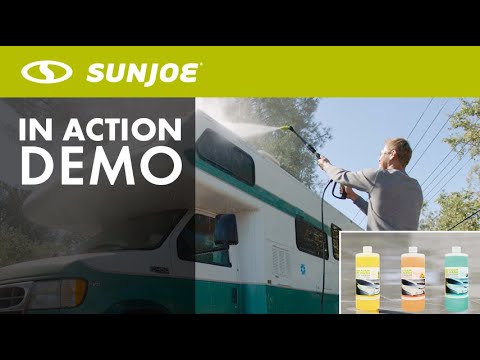 +8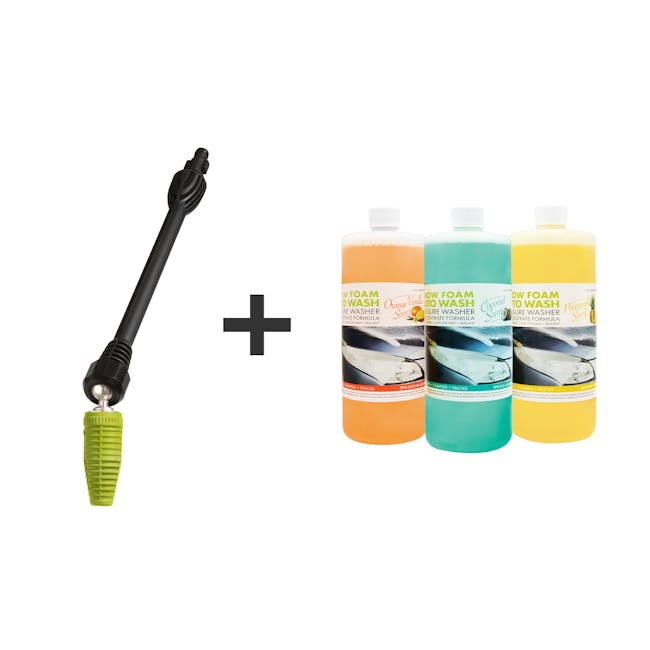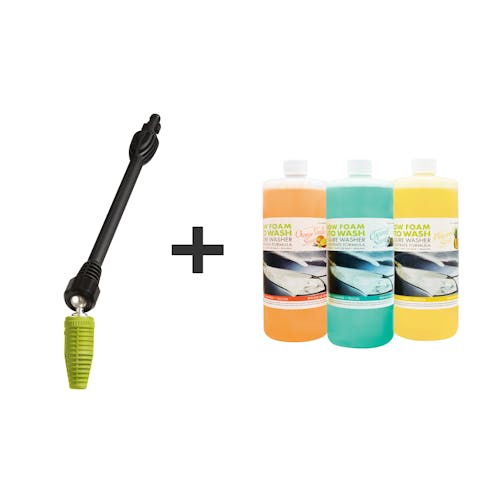 Sun Joe SPX-AUTOK2 Auto Kit | Includes Multi Angle Wand and Auto Foam Assortment
PAY AS LOW AS:
$587
/Month
with
with
2 YEAR WARRANTY
ADD A PROTECTION PLAN:
Multi-angle swivel tip ideal for maximum coverage in tight spots. Compatible with all SPX Series Pressure Washers.
For assembly instructions for your particular SPX Series model, please see our video above or follow one of the links below;
FIGHT DIRTY. Give your auto cleaning blast a boost with Sun Joe's Snow Foam Detergent Trio! This fast-foaming, high-viscosity snow foam auto wash is specially formulated to capture and gently rinse away dirt particles on your vehicle's exterior to leave behind a superior shine. Gentle on paintwork, tough on road grime. For best results, use with a pressure washer foam cannon attachment (SUN JOE SPX-FC34) for maximum foaming action, and rinse to reveal a clean, brilliant finish. Made for use with pressure washers, this detergent trio includes our 3 signature scents: Pineapple, Coconut, and Orange-Vanilla!
Features
Ideal for cleaning out-of-reach stains.
Transfer adapter included*
DETERGENT TRIO — Includes a 3-pack of Sun Joe's Snow Foam Auto Wash in scents pineapple, coconut, and orange-vanilla
CONCENTRATED FORMULA — 1 quart per bottle of powerful fast-foaming formula
BIODEGRADABLE — eco-friendly for use outside of the home, this bleach-free formula won't damage surrounding plant life and vegetation
Includes 3x 1 quart bottles of concentrated pressure washer detergent
Designed for use with Sun Joe pressure washers + foamer cannon accessories