YOU ARE $125.00 AWAY FROM FREE U.S. SHIPPING!
YOU ARE $125.00 AWAY FROM FREE U.S. SHIPPING!





+4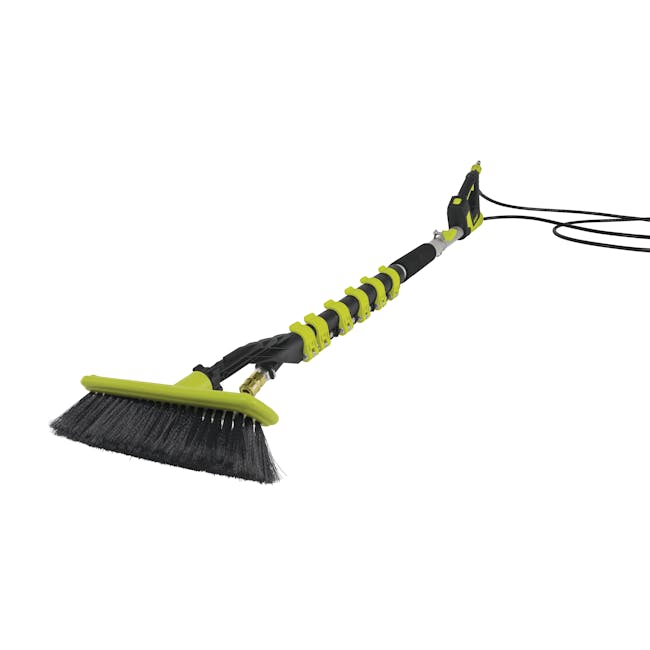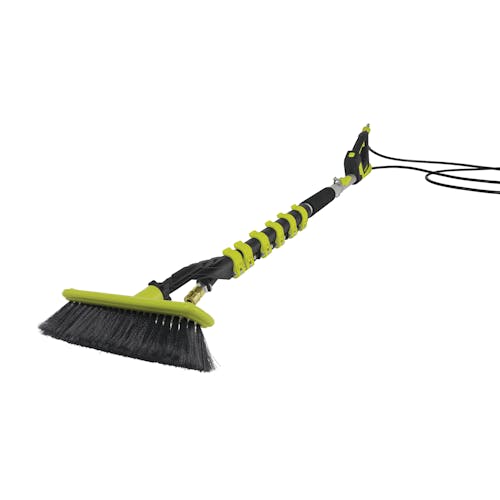 Sun Joe SPX-EPB1 Pressure Washer Sky Lance W/ 3-Piece Accessory Kit | 18-Ft Telescoping Pole | For Most SPX Series Pressure Washers Up To 4200 PSI
REACH FOR THE SKY and fulfill your dreams of cleaning gutters, roofs, siding, soffits, and other hard-to-reach places around your home + RVs with the SPX-EPB1 18-ft Telescoping Pressure Washer Sky Lance, from Sun Joe®. Compatible with pressure washers up to 4200 PSI (most SPX Series pressure washers), Sun Joe's durable aluminum pole features customizable cleaning heights with 5 locking levers + extension sections that adjust between 5 to 18 feet. Sun Joe also features a max flow of 6.6 GPM, an ergonomic handle, trigger, Quick-Connect collar, and 3-piece accessory kit that includes a 3/8" Quick-Connect to M22 14 mm hose adapter, 9.8" wide bristle brush to scrub away dirt and grime, and shoulder strap for easy transport. 2-year warranty.
Download Manuals
Features
IDEAL for cleaning gutters, roofs, siding, soffits, and other hard-to-reach places around your home + RVs
COMPATIBLE WITH PRESSURE WASHERS UP TO 4200 PSI (most SPX Series pressure washers)
MAX FLOW: 6.6 GPM
DURABLE ALUMINUM POLE features customizable cleaning heights with 5 locking levers + extension sections that adjust between 5 to 18 feet
MORE SUPERIOR FEATURES: ergonomic handle, trigger, Quick-Connect collar
3-PC ACCESSORY KIT includes a 3/8" Quick-Connect to M22 14 mm hose adapter, 9.8" wide bristle brush to scrub away dirt and grime, and shoulder strap for easy transport
WEIGHT: net/gross 9.9/11.5 lbs; 2-year warranty