YOU ARE $125.00 AWAY FROM FREE U.S. SHIPPING!
YOU ARE $125.00 AWAY FROM FREE U.S. SHIPPING!





+5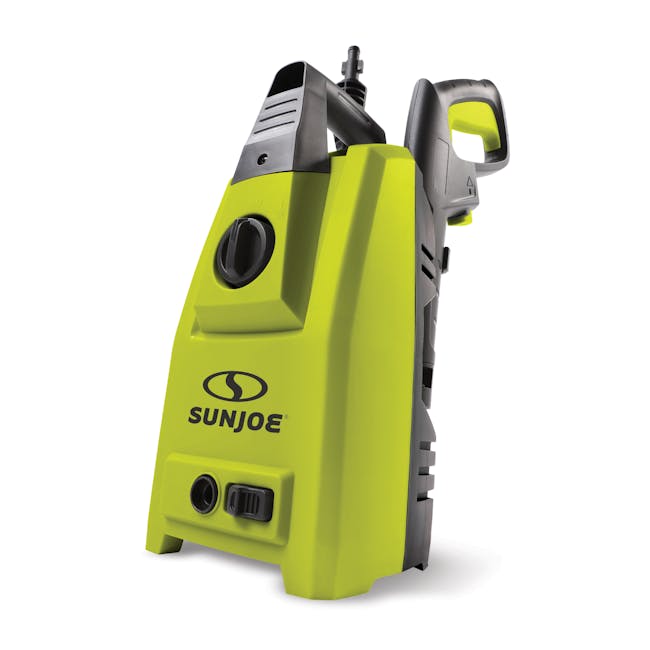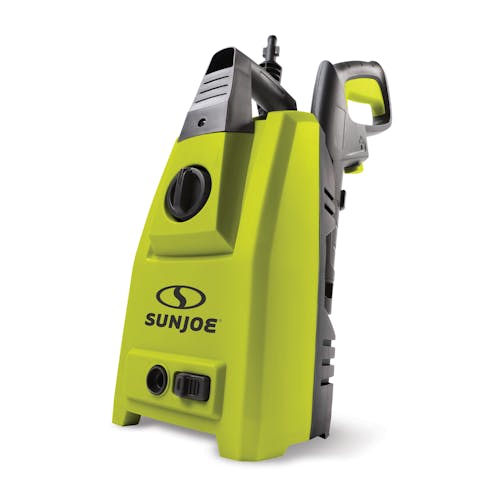 2 YEAR WARRANTY
ADD A PROTECTION PLAN:
YOU NAME IT. YOU AIM IT. GRIME IS GONE®. Blast away all that stubborn grease + grime on your home, RV, car, truck, boat, deck, driveway, patio, and lawn equipment with the 10.5-AMP Electric Pressure Washer from Sun Joe®.
The POWERFUL 10.5-AMP MOTOR generates up to 1500 PSI MAX (at initial discharge per CSA internal pressure testing) of pressure to break down caked on mud, grease, and debris.
Then the 1.58 GPM MAX (with nozzle open at minimum pressure) flow rinses it all away with one of the onboard QUICK CONNECT NOZZLES (0º, 25º, 40º) for a Sun Joe® shine!
Got more grime? Give your cleaning blast a boost with the included 11.8 FL OZ FOAM CANNON, which aerates detergent for a thorough clean.
Plus, SPX1050 includes handy features like the 20' STEEL-REINFORCED HIGH PRESSURE HOSE + a 35' POWER CORD with GFCI protection. And every Sun Joe® pressure washer includes revolutionary TOTAL STOP SYSTEM technology, which shuts off pump and power when the trigger is not engaged, to save energy and prolong the life of your motor.
So, strip away all that nasty grime and make your home, vehicle and more shine with this dirt-decimating dynamo. GET EQUIPPED®.
Download Manuals
Features
Powerful 10.5-AMP motor generates up to 1500 PSI of pressure
1000 PSI-rated pressure under typical load
1.58-GPM max with nozzle open at minimum pressure
1.4 GPM-rated flow under typical load
11.8 fl oz foam cannon aerates detergent
Quick-connect nozzles (0°, 25°, 40°) in a range of spray patterns from pinpoint jet to fan spray
20' high-pressure hose
Instant start squeeze trigger + 35' GFCI-protected power cord
Total stop system
Weight: net 12.7 lbs | gross 14.3 lbs