YOU ARE $125.00 AWAY FROM FREE U.S. SHIPPING!
YOU ARE $125.00 AWAY FROM FREE U.S. SHIPPING!





+4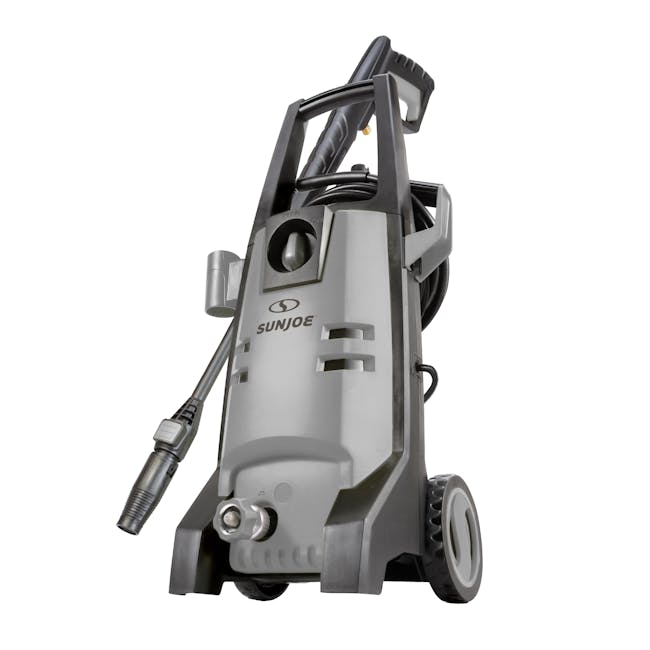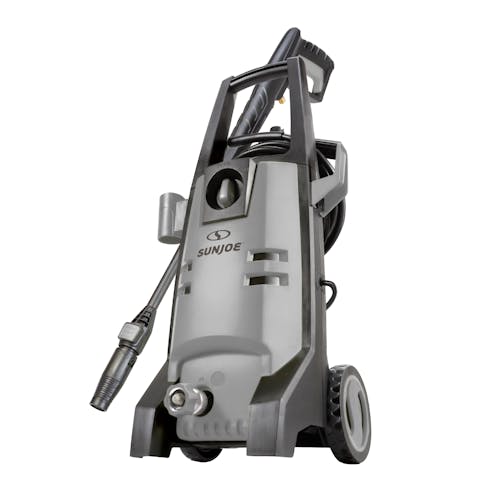 90 DAY WARRANTY
90 DAY WARRANTY
GRIME FIGHTER. Tackle your toughest home, outdoor and auto-cleaning tasks with the next-generation in grime fighting technology — SPX2004 Electric Pressure Washer form SUN JOE. Pack a powerful cleaning punch with up to 2100 pounds per square inch (at initial discharge per CSA internal pressure testing) of punishing pressure in each blast! YOU NAME IT. YOU AIM IT. GRIME IS GONE.® Sun Joe's eco-friendly 13-amp electric motor blasts through even the most stubborn gunk and grime, while the 1.8 GPM (with nozzle open at minimum pressure) max flow rate rinses it all away. Remove tar and grease from concrete, heavy mildew stains, oil stains, caked on mud, peeling paint, and other tough cleaning tasks. SPX2003 includes 3 swappable nozzle tips — Turbo, to destroy tough grime; Jet, which adjusts from 0º to 45º for a variety of cleaning tasks; and the 90º nozzle, for cleaning in tough-to-reach places. It's as easy as click + connect! And when you really need a boost, the onboard 25.4 fl oz foam cannon is perfect for applying your preferred detergent mix — for an extra blast of added cleaning power. YOU NAME IT. YOU AIM IT. GRIME IS GONE.® Plus, with a host of DIY-friendly features like the 20-foot steel-reinforced, high-pressure hose, and 35 ft power cord with GFCI protection, Sun Joe is the right choice for home improvement chores. And every Sun Joe pressure washer comes backed by our complete 2-year warranty for the continuous, reliable performance that you've come to expect from America's top-selling, eco-friendly brand of pressure washers. So, when there's dirty work to be done, GET EQUIPPED®, and GO WITH JOE®. 
Download Manuals
Features
Powerful motor generates a maximum of 2,100 PSI (at initial discharge per CSA internal pressure testing) and 1.8 GPM (with nozzle open at minimum pressure)
25.4 fl oz onboard foam cannon to tackle even the toughest caked on grime
3 swappable spray nozzles — Turbo, Jet and 90º
TSS (Total Stop System) — automatically shuts off the pump and power when the trigger is not engaged to save energy and prolong pump life
Includes 34-inch extension wand, 20-foot high-pressure hose, 35-foot power cord with GFCI protection, garden hose adapter, and needle clean-out tool
Weight: 18.5 lbs  
Certified Refurbished 90 Day Warranty