YOU ARE $100.00 AWAY FROM FREE U.S. SHIPPING!





+4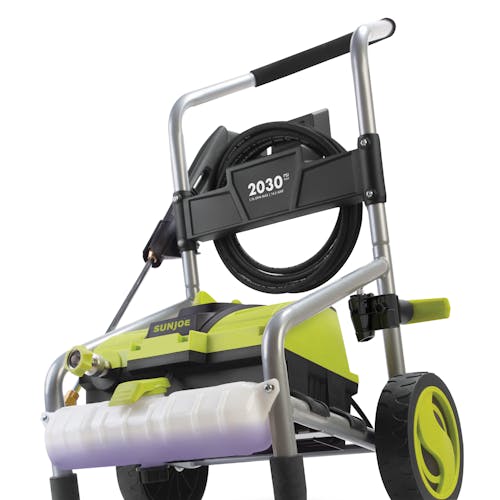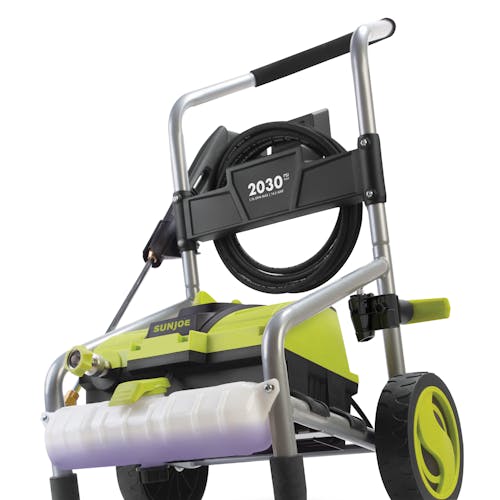 Protection Plan Options |
2 Years

Total Warranty
2 Years - FREE
+1 Year - $15.99
+2 Years - $20.99
+3 Years - $24.99
YOU NAME IT. YOU AIM IT. GRIME IS GONE. Tackle your toughest home, outdoor and auto cleaning projects with ease with the Sun Joe SPX4000-PRO Electric Pressure Washer! Packed with 1800 watts of pure power, the 14.5-amp motor generates up to 2030 PSI (at initial discharge per CSA internal pressure testing) to demolish every last bit of dirt, grease, gunk and grime. Five Quick-Connect tips allow you to go from intense jet to gentle spray to suit the cleaning task, and the onboard 54.1 fl oz detergent tank lets you dial-in just the right amount of detergent to give your cleaning blast a boost! Plus, put the power of the included Sun Joe Turbo Spray Nozzle to work for you to deliver a faster, deep down clean. The power ful oscillating pinpoint jet of water cleans faster than standard nozzles to destroy dirt, grease, and grime on contact. Featuring Sun Joe's exclusive Pressure-Select Technology, the SPX4000-PRO lets you pick the perfect pressure to combat dirt and grime with professional results, and a Total Stop power-saving system designed to save energy and prolong pump life when the trigger is not engaged. Cut your outdoor cleaning chores down to size, and Go With Joe® - the SPX4000-PRO Electric Pressure Washer from Sun Joe. 
Download Manuals
Features
Powerful 14.5-amp motor generates a maximum of 2030 PSI (at initial discharge per CSA internal pressure testing) and 1.76 GPM (with nozzle open at minimum pressure)
Low Setting: 870 PSI | High Setting: 1450 PSI
Easy-glide wheels for maximum maneuverability
Pressure Select Technology: Choose from two powerful cleaning options - LOW/1450 PSI for everyday dirt, grease grime, and HIGH/2030 PSI to tackle your toughest cleaning tasks
5 Quick-Connect spray tips (0º, 15º, 25º, 40º, soap) tackle light, medium and heavy duty cleaning tasks
TSS (Total Stop System) - automatically shuts off the pump when trigger is not engaged to save energy and prolong pump life
Includes an extension wand and a 20-foot high pressure hose, power cord with GFCI protection, garden hose adapter and needle clean-out tool
Includes Turbo Spray Nozzle
Turbo Spray Nozzle cleans concrete, brick, and vinyl surfaces
Turbo Spray Nozzle cleans 40% faster than a standard nozzle