YOU ARE $125.00 AWAY FROM FREE U.S. SHIPPING!
YOU ARE $125.00 AWAY FROM FREE U.S. SHIPPING!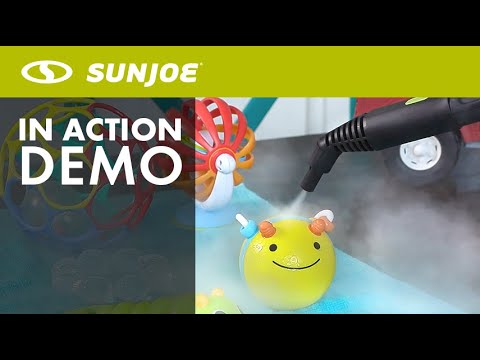 +13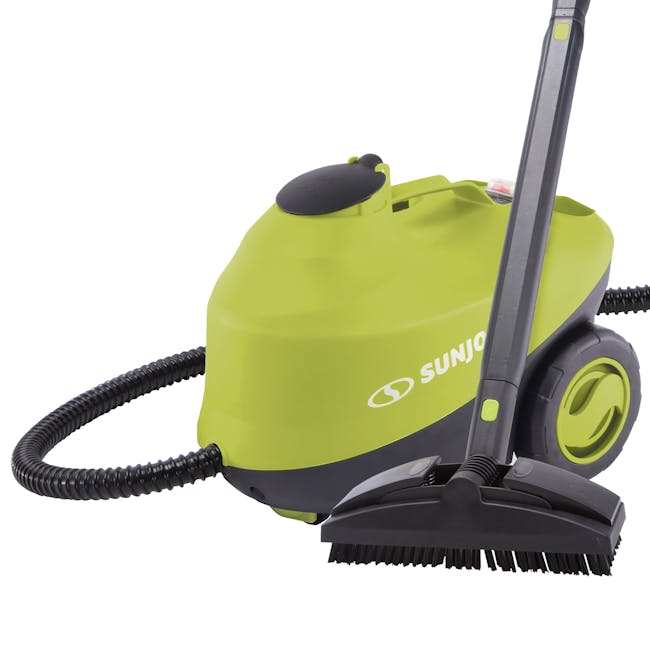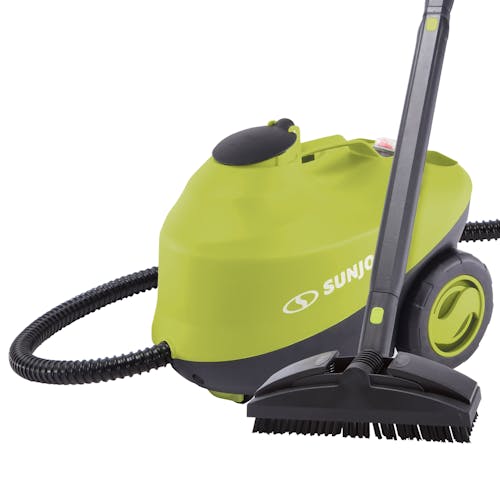 Sun Joe STM30E Heavy Duty Steamer | 212-Degree Steam Blast at 50-PSI | 30-Second Rapid Heating | On-Demand Continuous Fill Technology | Chemical Free Cleaning, Kills and Sanitizes 99.9% of Germs | Works on BBQs, Cars, Hard surfaces, Windows and More
FULL STEAM AHEAD! Quickly clean your toughest dirt, germs, and grime–without harsh chemicals–thanks to the STM30E All-Purpose Rapid-Heating Steam Cleaner from SUN JOE. Say good-bye to chemical fumes, smells, and discoloration, and kill bacteria, viruses, mold, mildew, fungus, dust mites, and other sickness- and allergy-causing agents with the natural power of steam! Featuring the latest in steam-pressure technology, the STM30E reaches a temperature of 212°F (100°C) in as little as 35 seconds! And with new continuous-fill functionality, enjoy uninterrupted steam production for on-demand cleaning from one job to the next. Includes 8-piece accessory kit for a variety of cleaning tasks, plus auto shut-off and low-water indicators to make cleaning a breeze.
Sun Joe's STM30E Steam Mop Cleaner is perfect for a wide range of home and auto applications. With it's powerful 15-amp motor and continuous 50-PSI high-pressure stream, watch years of yuck disappear in seconds with a fast blast of hot-pressure steam. Tackle common surfaces around the house, such as counters, floors, wood, carpets, laminate, tile, ceramic, grout, rugs, glass, bathrooms, showers, furniture, leather, appliances, stoves, grills, and more. Eliminate deep-seated dirt and odors from vehicle interiors, for detailing all cars, trucks, RVs, campers, floor mats, upholstery, seat cushions, dashboards, consoles, vents, door panels, windows and jambs.
With the included jet nozzle, copper & nylon utility brushes, wallpaper steam plate, cleaning brush, window/tile squeegee, and extension tubes, you can keep your home and vehicles clean & sanitized thanks to the natural grime-fighting power of steam!
Download Manuals
Features
Powerful 15-amp motor and 50-PSI pressure rating for consistent, super-heated steam
Rapid 35-second heat-up time for near-instant readiness
212°F (100°C) temperature rating to kill germs
Continuous fill technology eliminates downtime for on-demand steaming
Commercial-style construction with all-aluminum heat exchange, copper utility brush, and adjustable flow rate
33.8 fl. oz (1 L) tank capacity provides up to 40 minutes of use per tank
Flexible steam hose measures 8 ft (96 in.) for a large-area cleaning radius
Extended 6 ft (72 in.) power cord
Eco-friendly and safe with low-energy mode and automatic shut-off
Weighs only 7.1 lbs
Full 2-year warranty