YOU ARE $100.00 AWAY FROM FREE U.S. SHIPPING!




+6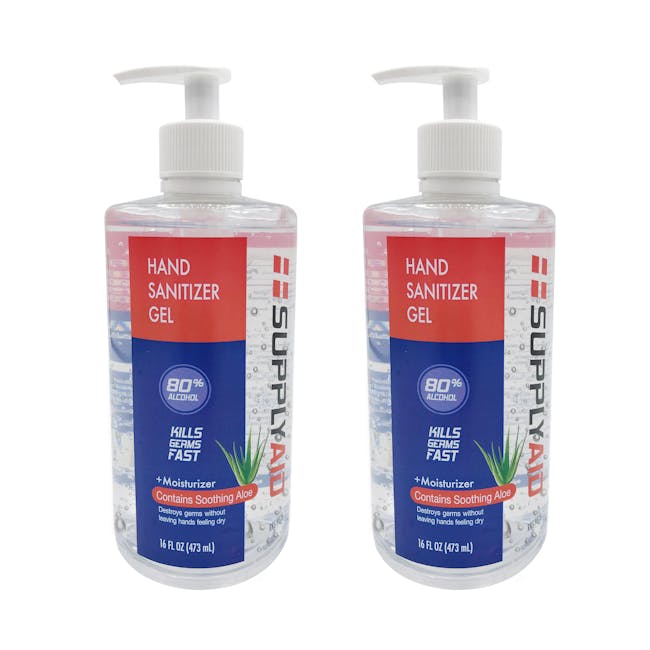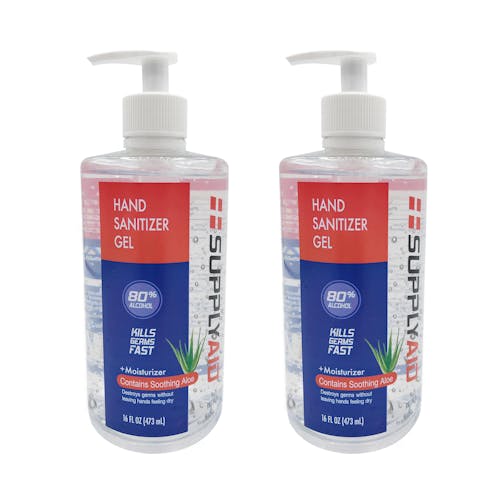 There is a newer model of this item:
There is a newer model of this item:
SUPPLYAID® 80% Alcohol Hand Sanitizer Gel w/Soothing Aloe | FDA # 74035-1051-5 | 16-Oz
Due to extreme demand, some SupplyAID Products are limited to 5 per customer, in order to help a maximum amount of people. SupplyAID products will ship within 24-48 working hours of your order, we appreciate your patience.
Kill germs on contact with fast-acting, powerful 80% alcohol advanced formula Gel Hand Sanitizer from SupplyAID. Concentrated sanitizing agents work quickly to destroy germs and illness-causing bacteria in the strongest formulation yet. Formulated according to the highest FDA standards, SupplyAID formula contains 80% ethyl alcohol — that's over 10% higher than the leading national brands — to instantly reduce up to 99.9% of germs on hands, and dries quickly with no sticky residue. Enhanced with soothing aloe vera, it will leave skin feeling soothed, moisturized and protected against drying and damage. Available in 8oz and 16oz. Get tough on germs and not on hands – with SupplyAID: The right health + wellness essentials, right away.
Download Manuals
Features
ADVANCED FORMULA: with concentrated bacteria-fighting agents is stronger than the leading national brands
FAST-ACTING: Powerful 80% ethyl alcohol formulation kills up to 99.9% of germs on contact, and dries quickly with no sticky residue
ENHANCED WITH ALOE: to soothe skin and moisturize + protect hands
FOR HOME + OFFICE:

ideal for kitchen, bath, auto, employee desks, restrooms, reception areas + conference rooms

FDA NDC PACKAGE CODE: 74035-1051-5
AVAILABLE 8 oz + 16 oz
CONVENIENT PUMP: for easy dispensing