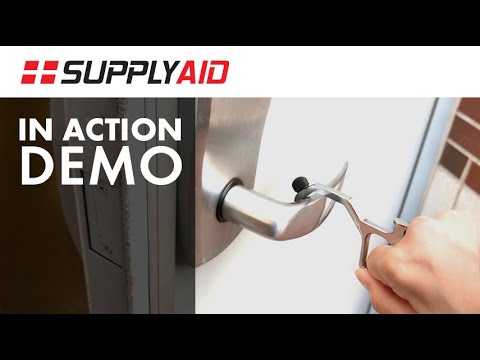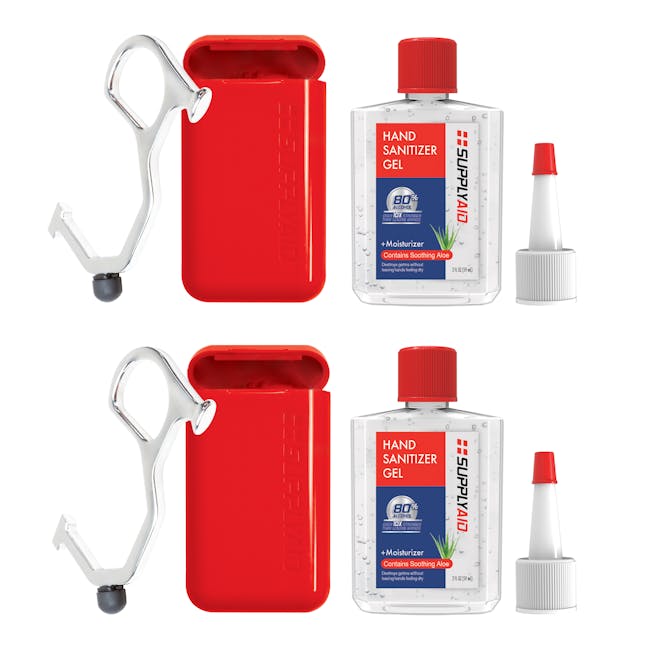 SupplyAID RRS-KEY2 No-Touch Smart Utility Hand Key Tool with Sanitizing Box | 2-Oz Gel Hand Sanitizer and Fill Nozzle Tip Included | Avoid Frequently Touched Surfaces | 2 Pack
Limit 5 Per Order.
Was $49.99
Save $48.00 (96%)
Was $49.99
Save $48.00 (96%)
FINAL SALE: NO RETURNS OR EXCHANGES; NOT ELIGIBLE FOR WARRANTY COVERAGE
HANDS FREE! Protect yourself from direct contact with public surfaces with the No-Touch Utility Key Kit from SupplyAID®. From light switches and elevator buttons, to ATM machines and touch screens, door handles, faucets, and more — this all-purpose utility key keeps your hands away from germ-covered surfaces. Use the hooked end to flip switches and turn handles, and the touch screen digital tip to keep your fingers free from direct screen contact. And the included sterilization storage case is lined with an absorbent sponge, designed to soak up sanitizer and cleaning solution to rid the utility key of germs on contact. For peace of mind in a hands-on world, choose SupplyAID : The right health + wellness essentials, right away.
BUNDLE AND SAVE - Keep yourself and a loved one protected with this exclusive 2 pack of SupplyAID clean keys. You get 2 Clean Keys, 2 sterilizing cases, 2 nozzle tips, and 2 bonus 2-oz hand sanitizers at a special discounted rate.
Features
MULTI-PURPOSE UTILITY KEY: flip switches, turn handles, open car doors, use touch screens, press buttons — all hands-free!
RUST-RESISTANT: the long-lasting, sturdy design is built to last for years of reliable use
INCLUDED STORAGE CASE: lined with a sterilizing sponge to soak up sanitizer or disinfectant, to clean the key upon storage
BONUS 2 FL OZ GEL SANITIZER + NOZZLE TIP: quickly refill the case and resoak the sanitizing sponge