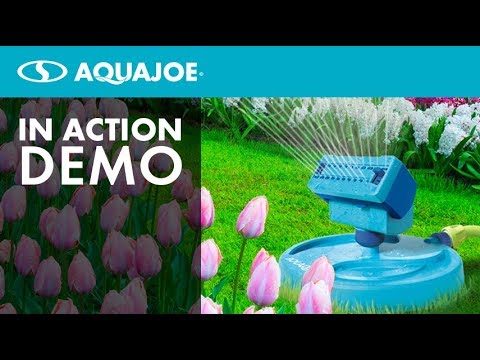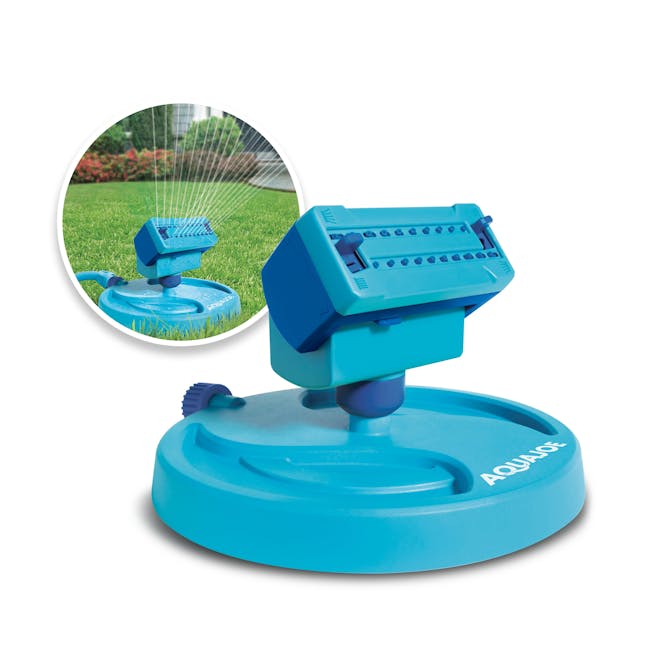 Aqua Joe AJ-OSPR20 Mini Gear-Driven Oscillating Sprinkler on Sled Base | Customizable Coverage | 4,250 Sq. Ft. Max Coverage
2 YEAR WARRANTY
ADD A PROTECTION PLAN:
TAILOR YOUR SPRAY WATER YOUR WAY!  No more water wasted or overspray — put the H2O precisely where you want it with Aqua Joe's AJ-OSPR20 fully adjustable Mini Oscillating Sprinkler. Cover more ground and keep your lawn looking lush with the 20 durable, clog-resistant rubber nozzles that provide even water dispersal. And with the completely customizable water flow and spray range, you can water your way for small, medium, or large lawns — up to 4,250 sq ft!  Equipped with a maximum spray width of 29.5 ft to 59 ft, you'll reach every corner of your yard garden with ease.
So, after spring has sprung and summer has set in, give your yard a long, cool drink of water, and Go With Joe®. GET EQUIPPED® with the AJ-OSPR20 from Aqua Joe® to keep your lawn looking lush, beautiful, and vibrant — season after season.
Download Manuals
Features
20 clog-resistant rubber nozzles for an even watering every time
Maximum coverage area of 4,250 sq ft to water even the largest lawn!
Spray width (min – max): 29.5 ft – 59 ft
Designed to fit a standard garden hose
360º adjustable neck rotates clockwise and counter-clockwise
Control your spray with the adjustable spray width, spray range, and water flow
Weight: 1.1 lbs