YOU ARE $125.00 AWAY FROM FREE U.S. SHIPPING!
YOU ARE $125.00 AWAY FROM FREE U.S. SHIPPING!





+7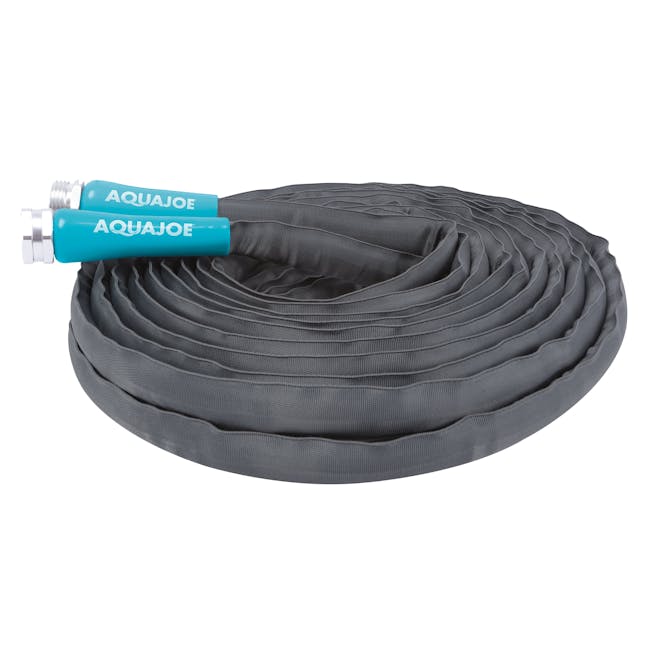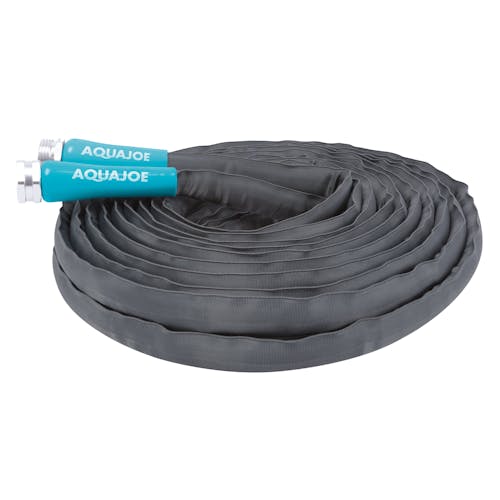 Aqua Joe AJFJH75-XT1 FiberJacket Garden Hose | 75-Foot | 1/2-in | 4-in Twist Nozzle
PAY AS LOW AS:
$533
/Month
with
with
2 YEAR WARRANTY
ADD A PROTECTION PLAN:
Say goodbye to tangled, kinked and heavy hoses with the SUPERLIGHT FIBERJACKET GARDEN HOSE from AQUA JOE®. Constructed from a rugged, marine grade fiber jacket surrounding a half-inch flexible inner core, the rip and abrasion-resistant fabric is safe on delicate and painted surfaces like cars, boats, and trucks – no scratching, scuffing or snagging!
The innovative, dual-layer design is crush-proof and built to withstand the toughest treatment all while maintaining flexibility down to 0 degrees Fahrenheit. Plus, AQUA JOE is weather and mildew resistant and dries quickly, so you don't have to pick up a heavy, wet or slippery hose.
Equipped with durable aluminum fittings for a solid, leak-proof connection, AQUA JOE is kink-, twist- and tangle-free for uninterrupted flow when watering your yard or garden. BPA-free, Lead-free and Phthalate-free, AQUA JOE is up to 50% lighter than conventional hoses, and provides maximum durability plus performance, and coils easily for compact storage.
Plus every AQUA JOE hose comes with the adjustable twist nozzle to go from a power jet stream to a gentle shower with a simple twist.
AQUA JOE comes in a variety of convenient lengths to fit any size lawn, auto, boat, garden and more! So take the water where you want it, in style, and Go With Joe®:
The SUPERLIGHT FIBERJACKET GARDEN HOSE from AQUA JOE. Get Equipped®.
Features
INCLUDED: Adjustable Twist Nozzle
BPA-free, Lead-free and Phthalate-free
Up to 50% lighter than conventional hoses
Great for the car + boat enthusiasts — rip- + abrasion-resistant fabric won't scratch or damage painted surfaces
Rugged, marine grade fiber jacket construction surrounding a half-inch flexible inner core
No scratching, scuffing or snagging!
1/2" Hose Diameter fits standard spigots and accessories
Maintains flexibility down to 35 degrees Fahrenheit
600 PSI burst rated
Kink-, twist- and tangle-free for uninterrupted flow
Durable aluminum fittings for reliable connections
Weight: 4 lbs