YOU ARE $125.00 AWAY FROM FREE U.S. SHIPPING!
YOU ARE $125.00 AWAY FROM FREE U.S. SHIPPING!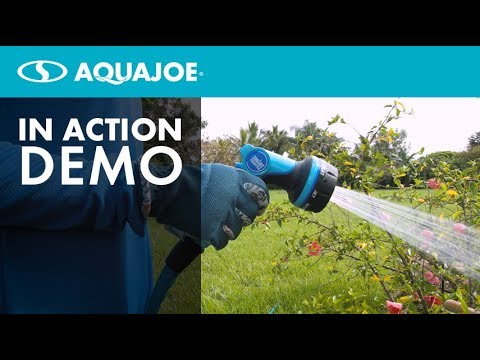 +10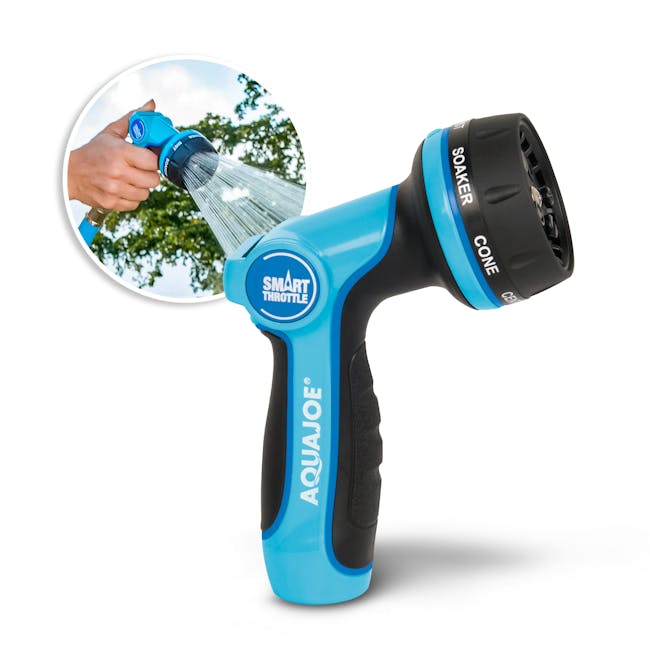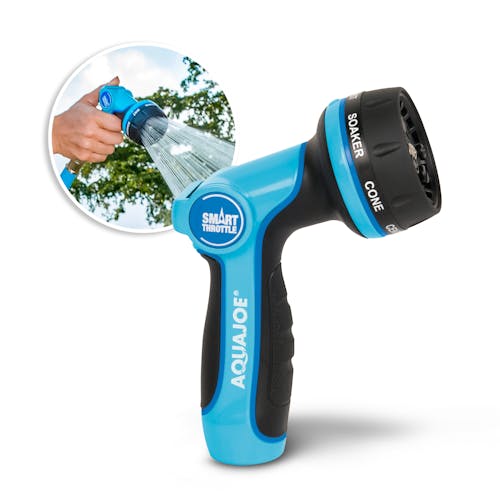 Aqua Joe AJHN102 Heavy-Duty Multi-Function Hose Nozzle W/ Smart Throttle | 7 Spray Patterns
THROTTLE UP - WITH A TWIST! Spray your way with the high-performance hose nozzle that is built to last a lifetime with AJHN102 from AQUA JOE®. With Smart Throttle technology and 7 selectable spray patterns, it's easy to go from a concentrated jet to a gentle shower in one smooth move with AQUA JOE's stylish, rugged Heavy Duty Metal Multi-Function Adjustable Hose nozzle. Simply slide your thumb up or down on the throttle to adjust flow. Virtually indestructible and featuring a durable rubberized grip and rotating nozzle head, the AJHN102 features 7 selectable spray patterns for everything from a gentle spray to high pressure stream with simply a twist of the wrist to rotate among spray selections. Choose from jet, shower, flat, center, cone, soaker, and mist. Go With Joe® - and water your way with the high-performance heavy-duty multi-function hose nozzle that provides unparalleled precision in your yard garden!
Features
Smart Throttle Adjustable Thumb Control – slide thumb up or down to adjust flow
7 selectable spray patterns: jet, shower, flat, center, cone, soaker, and mist
Solid metal construction to last a lifetime
Durable, rubberized grip nozzle
Fits standard garden hose
Weight: 1.1 lbs ( 0.5 kg)
Warranty: 2 year