YOU ARE $125.00 AWAY FROM FREE U.S. SHIPPING!
YOU ARE $125.00 AWAY FROM FREE U.S. SHIPPING!




+5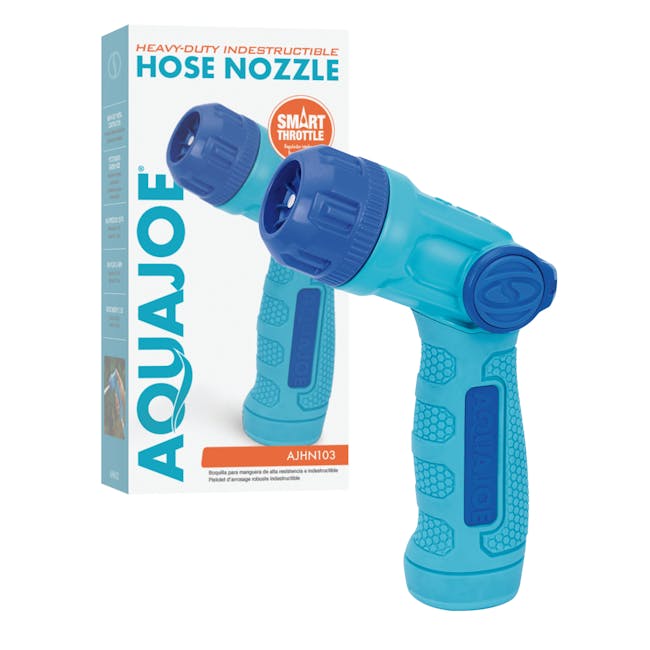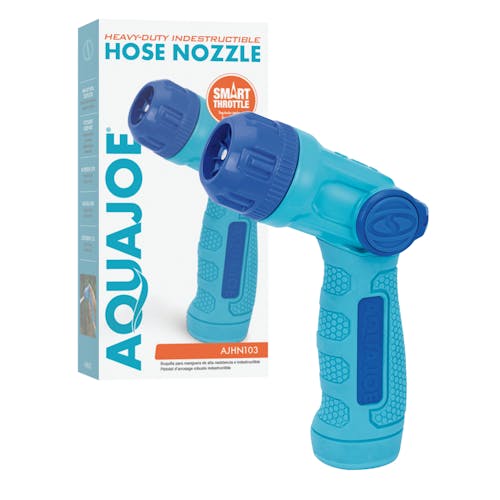 Aqua Joe AJHN103 Multi-Function Adjustable Hose Nozzle | Smart Throttle
2 YEAR WARRANTY
ADD A PROTECTION PLAN:
ONE TOUGH NOZZLE! Spray your way with the high-performance hose nozzle that's built to last a lifetime with the Heavy-Duty Indestructible Hose Nozzle from AQUA JOE. With Smart Throttle technology, it's easy to go from concentrated jet to gentle shower in one smooth move. No more continuously squeezing the nozzle trigger — with Aqua Joe's One Touch adjustment, you can say goodbye to hand strain! Simply slide your thumb up or down on the throttle to adjust flow. Virtually indestructible, Aqua Joe is constructed of solid metal and features a durable, non-slip rubberized grip, for enhanced user comfort. So, throttle up and water your way with Aqua Joe®. GET EQUIPPED®. 
Features
Smart Throttle technology: go from intense jet to gentle fan spray in one smooth move!
Heavy-duty metal construction is virtually indestructible
Durable rubberized grip for comfort during use
Fits standard garden hose
Max pressure: 120 PSI
Max flow: 5.4 GPM
Lightweight at just 1.2 lbs