YOU ARE $125.00 AWAY FROM FREE U.S. SHIPPING!
YOU ARE $125.00 AWAY FROM FREE U.S. SHIPPING!




+11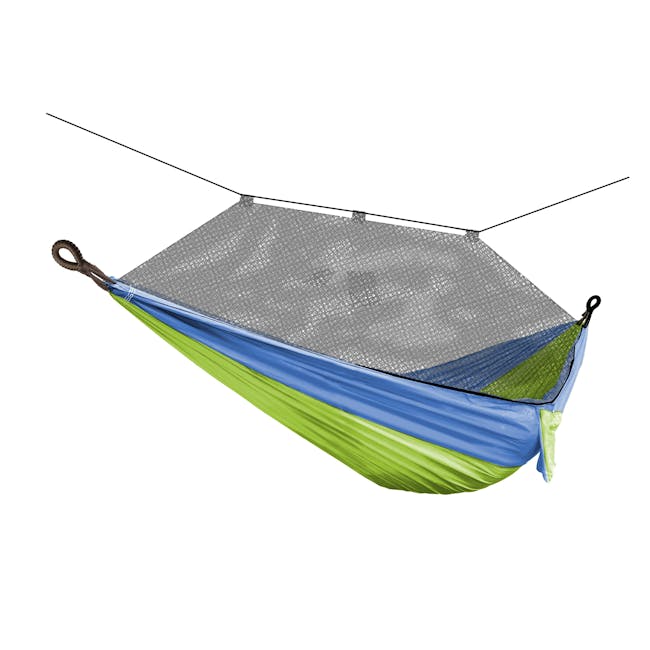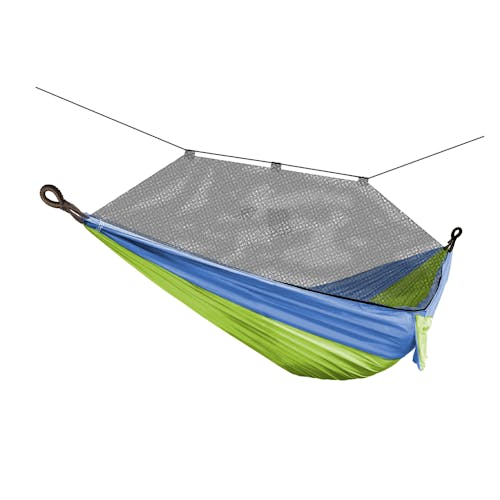 Bliss Hammocks BH-406XLS-N-MM Hammock in a Bag w/ Mosquito Net & Adjustable Tree Straps | 54-in. Wide | Weather & UV Resistant | 350 Lb. Capacity (Mermaid)
PAY AS LOW AS:
$633
/Month
with
with
The Bliss On The Go Hammock in a Bag® is the perfect portable hammock for those trips to campgrounds and parks. It weighs just 3 pounds, yet holds up to 350 pounds and folds neatly into its own pouch. Plus, it's made with weather-resistant, UV-resistant, quick-dry, strong yet lightweight nylon material and triple-stitched designed, dual-color fabric for durability. Also included is a mosquito net that zips closed for keeping those pesky mosquitos away & a pocket on the inside to store things like your phone, money, wallet etc… A set of adjustable hanging tree straps & 2 carabiner hooks are included so you can hang your hammock anywhere with 2 hanging points between 10-20 feet! Perfect for on the go travel, camping, a stop in the park, or a nice set up for your backyard, the On The Go Hammock in a Bag is the most versatile hammock on the market! Comes with a 1-year warranty… Find your Bliss®!
Features
STURDY DESIGN: Made with Strong, breathable Nylon material with strong polyester rope ends.
EXTRA DURABILITY: Weather-resistant, UV-resistant, quick-dry, strong yet lightweight with triple-stitched reinforcement design with dual-color fabric
MOSQUITO NET zips closed to keep those pesky mosquitos away with a pocket on the inside to store your phone!
HANGING TREE STRAPS INCLUDED: 2 adjustable tree straps that feature our loop and lock system that allows for various length adjustments. Straps are 9.75' long & include 2 carabiner hooks; hang your hammock without damaging the trees!
DIMENSIONS: Bed size: 114"L x 54"W; overall length: 10'; weight capacity: 350 lbs