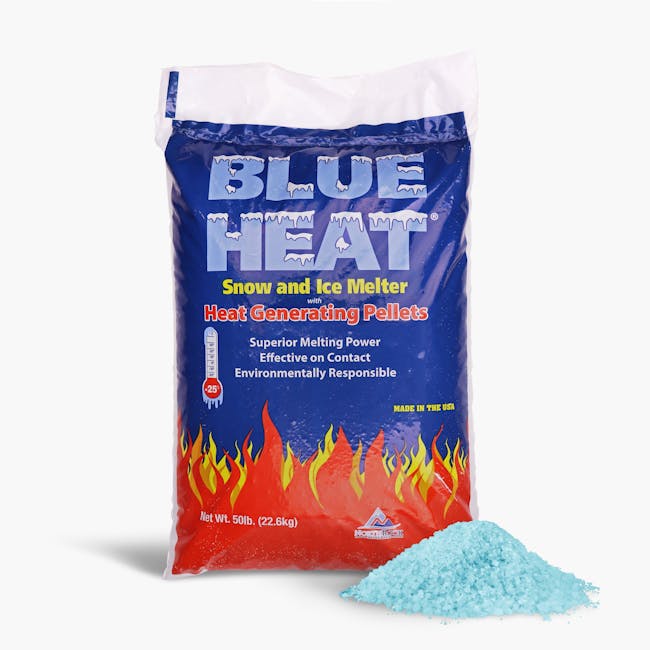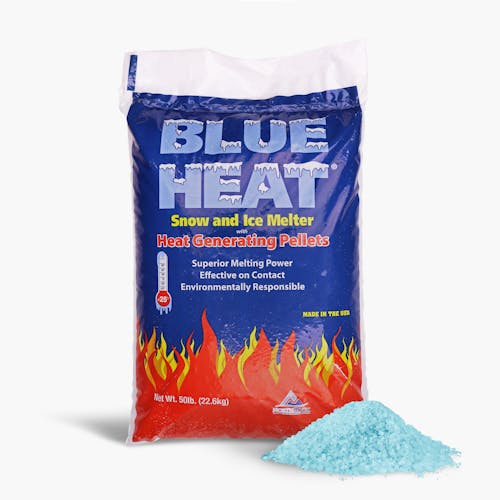 Blue Heat Calcium Blend Ice and Snow Melt + Deicer W/ Heat Generating Pellets | 50 Lb. Bag | Works to -25°F
Exclusively Sold by Our Partners:
THE NICER DE-ICER. The BH50 Blue Heat Snow and Ice Melter® contains a unique blend of calcium chloride pellets that generates heat upon contact to quickly, safely, and effectively tackle frozen snow, sleet, and ice around your property during winter. It melts down to -25°F and can be conveniently dispensed directly out of the bag or into a handheld or wheeled salt spreader.
Download Manuals
Features
HIGHLY EFFECTIVE: The unique blend of calcium chloride pellets generates heat upon contact to quickly, safely, and effectively tackle frozen snow, sleet, and ice around your property during winter

MELTS down to -25°F

ULTRA CONVENIENT: can be dispensed directly out of the bag or into a handheld or wheeled salt spreader

NET WEIGHT: 50 lbs

INGREDIENTS: Calcium Chloride, 15-20%, CAS. No 10043-52-4; Sodium Chloride, 80-85%, CAS. No 7647-14-5; Magnesium Chloride, 1%, CAS. No 7786-30-3