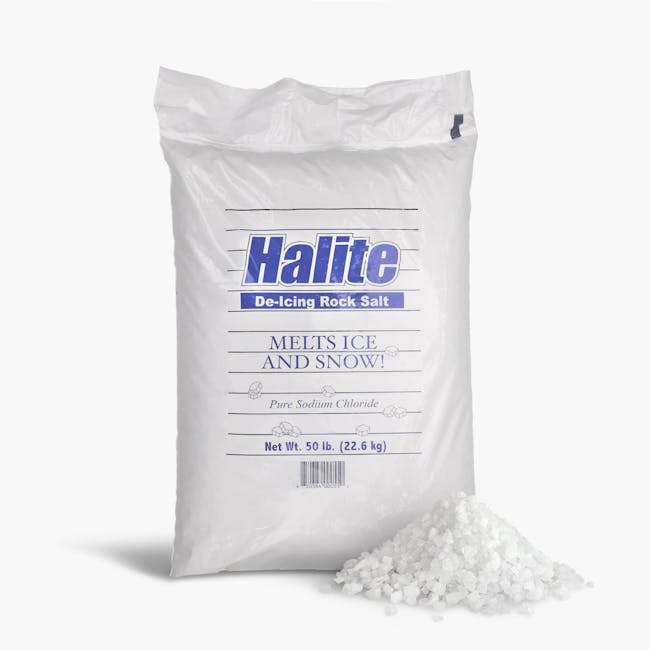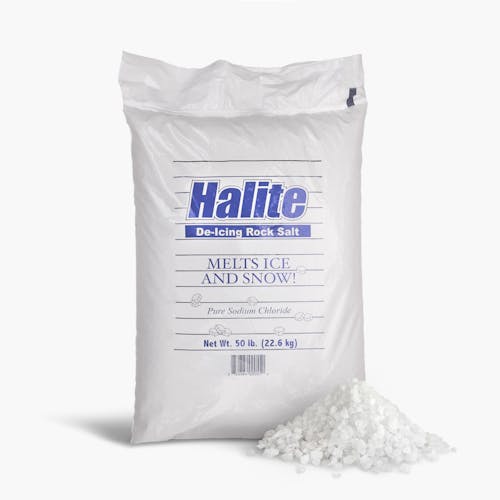 Halite Rock Salt Ice and Snow Melt and Deicer | 50 Lb. Bag
Exclusively Sold by Our Partners:
THE NICER DE-ICER. The RS50 Halite De-Icing Rock Salt is comprised of specifically sized sodium chloride crystals designed to quickly de-ice pavements, driveways and other road surfaces, making them much safer and easier to traverse. Frequent use throughout snowfall periods prevents ice from forming on ground surfaces, too. Can be conveniently dispensed directly out of the bag or into a handheld or wheeled salt spreader.
Download Manuals
Features
HIGHLY EFFECTIVE: Specifically sized sodium chloride crystals quickly de-ice pavements, driveways, and other road surfaces, making them much safer and easier to traverse

CAN BE USED AS A PREVENTATIVE: Frequent use throughout snowfall periods prevents ice from forming on ground surfaces

ULTRA CONVENIENT: Can be dispensed directly out of the bag or into a handheld or wheeled salt spreader

NET WEIGHT: 50 lbs

INGREDIENTS: Sodium Chloride, 99+%, CAS. No 7647-14-5; YPS, 0.0015%, CAS. No 13601-19-9