YOU ARE $125.00 AWAY FROM FREE U.S. SHIPPING!
YOU ARE $125.00 AWAY FROM FREE U.S. SHIPPING!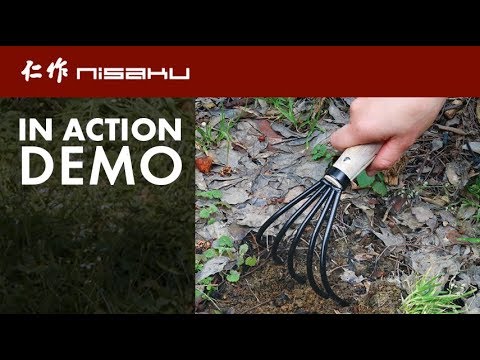 +8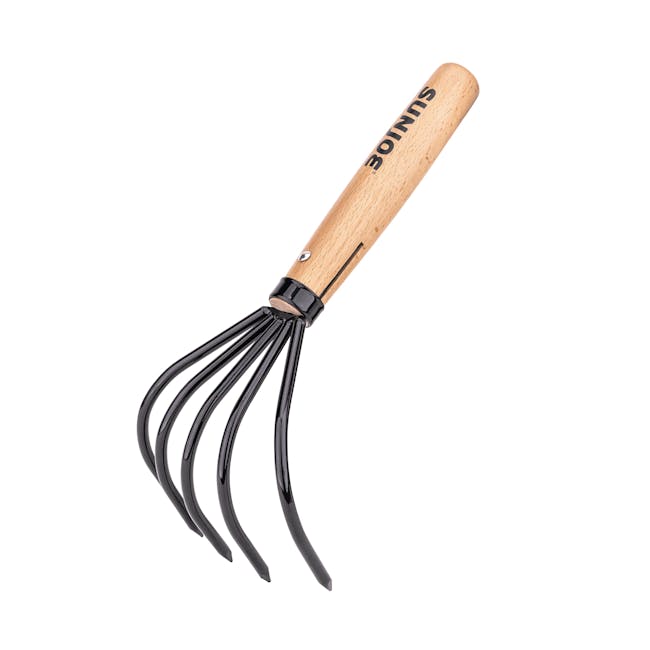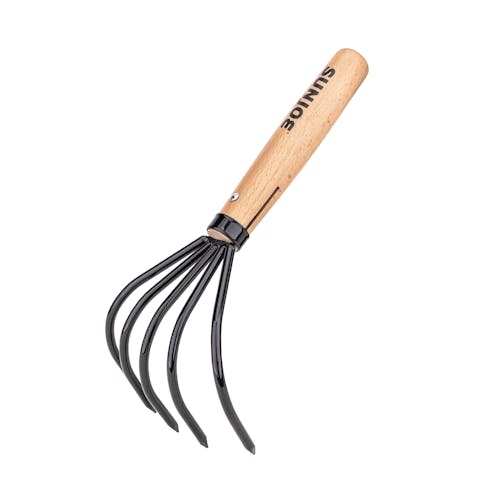 NISAKU NJP555 KUMADE GOHONDUME Japanese Steel Garden Claw Rake and Cultivator
A GARDENER'S ESSENTIAL. Only the finest can bring out your best — up your gardening game with the NJP555 Japanese Steel Garden Hand Cultivator from SUN JOE. State-of-the-art, precision tools meet artisanal, old-world style craftsmanship in a tool built to stand the test of time. Crafted from Japan's master blade craftsmen, hand-forged from the finest Japanese steel, this handy addition to your garden bag is designed to last a lifetime.
5 sharpened steel tines cultivate, loosen, and aerate compacted soil for healthier roots. Great for weeding, it works with a simple quarter-turn twisting motion to dislodge unwanted vegetation and weeds. NJP555 features a rugged, 6-inch, reinforce hardwood handle for added leverage to turn over packed soil and compost.
Features
5 sharpened steel tines cultivate, loosen, and aerate compacted soil for healthier roots
4¾ in. cultivating width
Individually hand-crafted for a lifetime of heavy-duty use
6 in. rugged and comfortable hardwood handle
Made of high-quality Japanese stainless steel
Professional-grade DIY gardener's tool