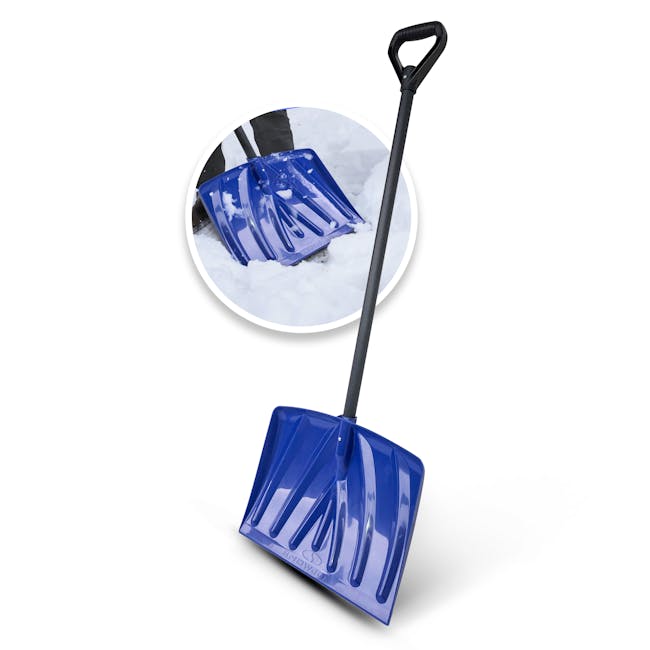 Snow Joe SNJ18PM-PRO 18-Inch Combination Snow Shovel/Pusher | w/ Wear Strip, Deep Blade, Steel Ribbed Shaft, & D-Grip Handle | 51-Inch Handle | Retail Ready
Exclusively Sold by Our Partners:
Winter weather warrior. Get snow out of your way this winter with the 18 in. snow shovel from Snow Joe. We've brought your dad's classic snow shovel into the 21st century. Featuring a durable, cold- and shatter-resistant 18 in. blade, Snow Joe handles all snow types - from light and fluffy, to heavy and wet, to hardened by ice, sleet and frost. The heavy-duty metal wear strip shreds through snow, protecting the shovel head from wear. Plus, the D-ring handle grip provides maximum control during use. So, when winter strikes, GET EQUIPPED and Go with Joe.
Features
18 in. heavy-duty shovel head

Metal wear strip prevents damage during use

Clear right to the ground without damaging your deck or pavement

D-ring handle provides comfort plus control

Lightweight and easy to maneuver