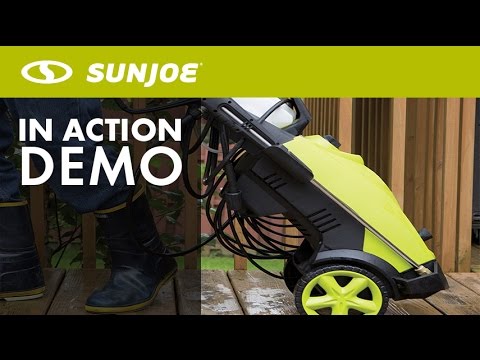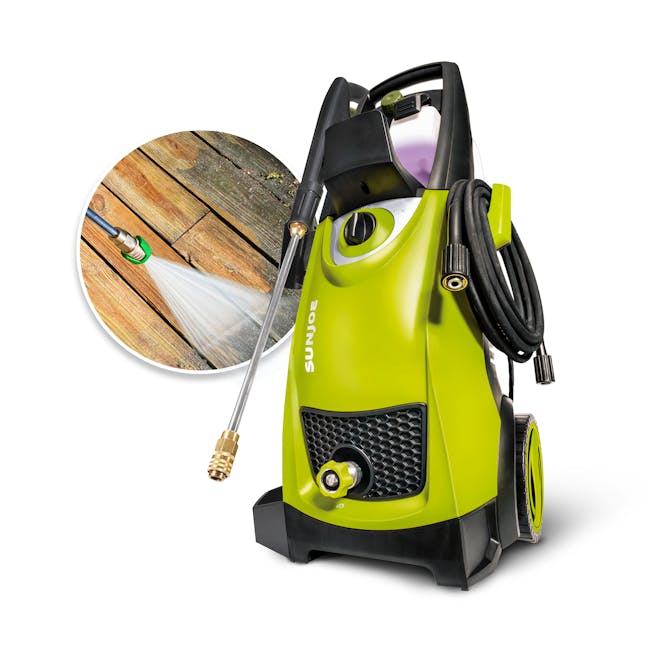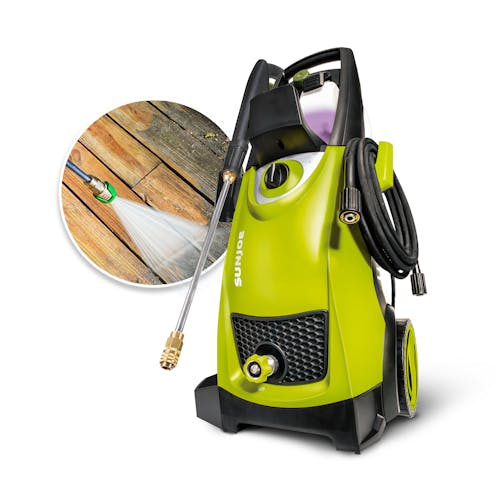 Sun Joe SPX3000® Electric Pressure Washer | 14.5-Amp | Onboard Detergent Tanks |Total Stop System Pump | Quick Connect Nozzles
Ships Free
Ships Free
PAY NOW:
$169.00 $16900 + S&H
OR
PAY AS LOW AS:
$15.28
/Month
with
with
2 YEAR WARRANTY
ADD A PROTECTION PLAN:
Ships Free
THIS ELECTRIC PRESSURE WASHER GETS YOUR DIRTY WORK DONE. The Sun Joe® SPX3000® pressure washer delivers an efficient solution to remove stubborn stains and dirt. SPX3000 easily tackles a variety of cleaning tasks including homes, buildings, RV's, cars, trucks, boats, decks, driveways, patios, lawn equipment, and more!
OUR BEST-SELLING PRESSURE WASHER, THE SPX3000 COMBINES POWER, PERFORMANCE, AND VERSATILITY. The Sun Joe SPX3000® Electric Pressure Washer is equipped with a 14.5-amp motor, offering consistent and remarkable cleaning capabilities. The Sun Joe SPX3000 electric pressure washer generates up to 1450 PSI of water pressure and 1.24 GPM of water flow. Leave your surfaces pristine by removing tar and grease, heavy mildew stains, oil stains, rust, caked mud, and all your other stubborn gunk and grime.
THIS ELECTRIC PRESSURE WASHER CONSISTENTLY IMPRESSES CUSTOMERS WITH POWER AND PERFORMANCE. Equipped with a dual detergent tank system, the Sun Joe SPX3000 pressure washer carries and stores two different types of detergent simultaneously in its two 0.9 L onboard, removable detergent tanks SPX3000 also features a 34-inch extension spray wand to access hard-to-reach areas, such as 2-story buildings and the undersides of automotive vehicles and lawn equipment. Plus, its rear wheels provide easy portability around your yard. SPX3000's ease of use makes it perfect for quick and simple tasks, but its wide array of features let it face off with even the most devious dirt.
THIS VERSATILE PRESSURE WASHER IS YOUR ULTIMATE DIRT FIGHTER. With Sun Joe's five Quick-Connect spray nozzles (0º, 15º, 25º, 40º, and soap), you can easily switch it up to match the pressure output to your cleaning needs, going from a high-pressure 0° pinpoint jet to a gentle 40° fan spray. Add your favorite detergent to the mix with the soap nozzle for some extra cleaning muscle. The SPX3000 electric pressure washer also sports a 20-foot high-pressure hose, a 35-foot power cord, a garden hose adapter, and Sun Joe's TSS (Total Stop System) trigger that automatically gives the pump a break when the trigger isn't engaged, saving energy and prolonging pump life. Get a clean you can count on with the SPX3000's full two year warranty and CSA listing.
Download Manuals
Features
5 Quick-Connect spray tips (0º, 15º, 25º, 40º and soap) tackle light, medium and heavy duty cleaning tasks
Powerful 14.5-amp/1800-Watt motor generates a maximum of 1450 PSI and 1.24 GPM
TSS (Total Stop System) – automatically shuts off the pump when trigger is not engaged to save energy and prolong pump life
Dual detergent tanks - two 0.9 L onboard, removable tanks carry and store different types of detergent to simultaneously tackle different cleaning projects
Includes a 34-inch extension wand, 20-foot high pressure hose, 35-foot power cord with GFCI protection, garden hose adapter, needle clean-out tool
CSA approved; Full 2-year warranty