YOU ARE $125.00 AWAY FROM FREE U.S. SHIPPING!
YOU ARE $125.00 AWAY FROM FREE U.S. SHIPPING!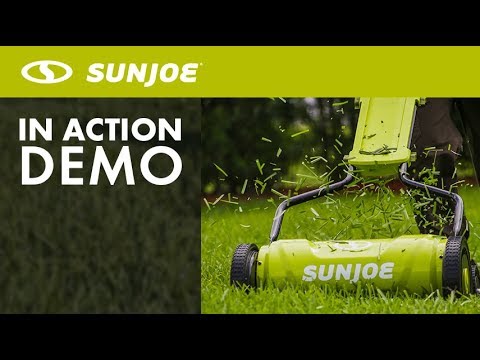 +7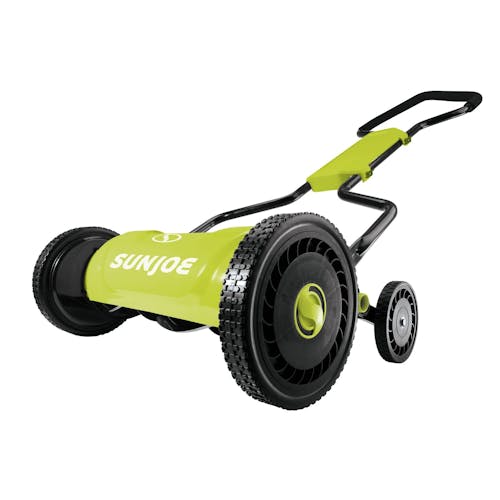 Sun Joe MJ1800M Silent Push Reel Mower | 5-Position | 18-inch Quad-Wheel
Ships Free
Ships Free
PAY AS LOW AS:
$1347
/Month
with
with
2 YEAR WARRANTY
ADD A PROTECTION PLAN:
Ships Free
PICK THE PEOPLE-POWERED PUSH MOWER! Get down-to-earth with the MJ1800M Manual Reel Mower from Sun Joe®. Powered with just a push, the MJ1800M is the ultimate classic reel mower with a sleek, modern design. Sun Joe has taken your grandfather's old-fashioned reel mower and brought it into the 21st century. With the rotating, 5-blade RAZOREEL system, the completely eco-friendly MJ1800M cuts a crisp 18-inch path in a single pass — no oil, gas, or electricity required. Equipped with all-terrain, quad-wheel design, the no-frills, people-powered push mower is easy-to-use, lightweight and maneuverable, all while providing a quiet, eco-friendly solution for any lawn. With 5-position adjustable height control — from 1.1 to 3.2 inches — you'll have the ultimate control to select just the right height so your yard will always look its best. Put power and precision at your fingertips, take back your yard and Go With Joe®.
Features
Ideal to quickly mow small to medium-sized lawns while curbing your carbon footprint
5-position height adjustment tailors grass cutting height from 1.1 to 3.2 inches
Rugged all-terrain wheels make it easy to mow on the go!
5 durable steel blades swiftly slice through grass for precise cutting
Quad wheel design for enhanced stability and maneuverability
Wheel size: front - 10 in. (25 cm) | back - 6 in. (15 cm)
Weight: 34.6 lbs (15.7 kg)