YOU ARE $125.00 AWAY FROM FREE U.S. SHIPPING!
YOU ARE $125.00 AWAY FROM FREE U.S. SHIPPING!





+3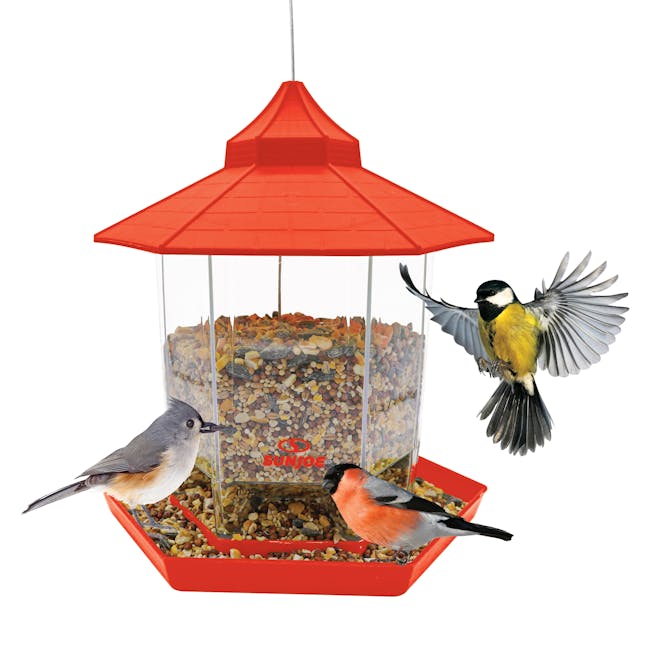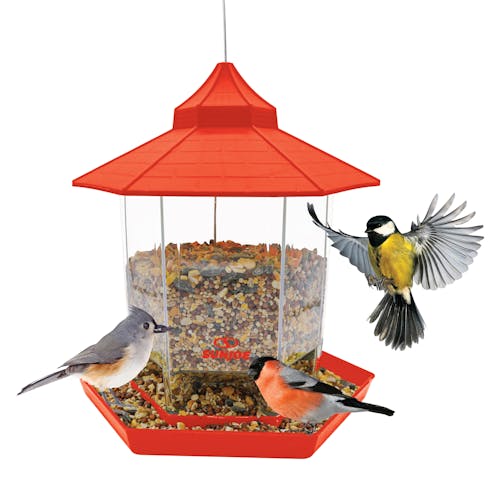 Sun Joe SJ-WBFX-RED Wild Bird Hanging Feeder | w/ Roof and Hexagonal Shape | For Outdoor Garden & Yard Decoration | 2.15 Lbs Bird Seed & Nut Capacity (Red)
2 YEAR WARRANTY
ADD A PROTECTION PLAN:
Give your birds only the best with the ultimate, high-end habitat designed to keep your fine-feathered friends fed, sheltered, and dry. Birds will be flocking to your front lawn for the chance to eat at this handsomely designed feeder. Made of durable, weather-resistant plastic with a metallic finish (available in a variety of colors) and equipped with six feeding ports, this ideal bird buffet will bring a touch of luxury to any home, yard, or garden. The lipped feeding tray, with convenient, built-in drain holes, prevents waste, keeps seed dry, and allows the perfect perch for your winged guests to comfortably dine. And the easy-to-clean and easy-to-fill feeder tube makes maintenance a breeze!
Download Manuals
Features
Made with durable, weather-resistant plastic construction with metallic finish
Twist-lock removable cover for easy filling + cleaning
Angled cover to shed water away from the seed
Six feeding ports accommodate multiple birds
A lipped feeding tray prevents seed waste
Built-in drain holes helps keep seed dry + allow air circulation