YOU ARE $125.00 AWAY FROM FREE U.S. SHIPPING!
YOU ARE $125.00 AWAY FROM FREE U.S. SHIPPING!





+5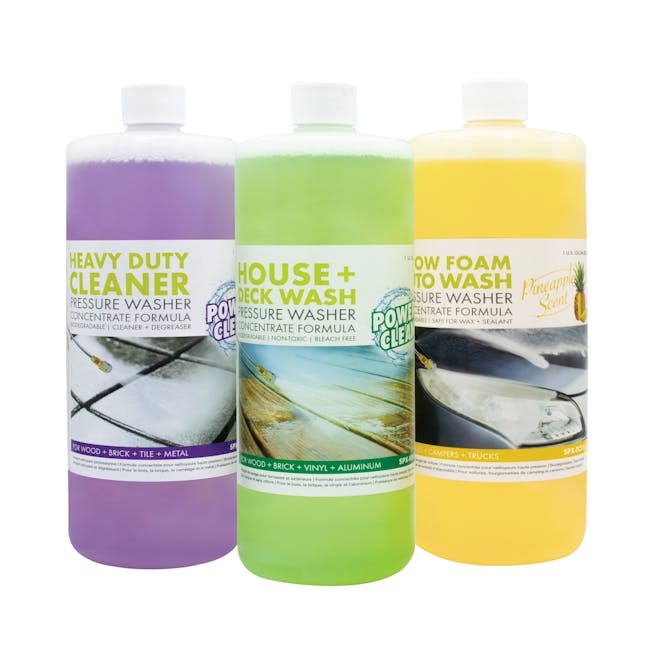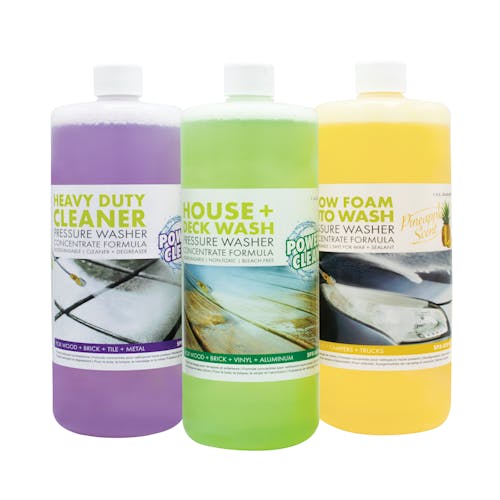 Sun Joe SPX-ASST3Q 3-Pack Pressure Washer Concentrate Trio | House and Deck Wash | Auto Foam | All Purpose Cleaner
FIGHT DIRTY WITH THIS DETERGENT TRIO. Renew your home, decks and auto with Sun Joe's Pressure Washer Concentrate Trio. This essential 3-pack of powerful pressure washer detergent formula will give your cleaning blast a boost for all areas of the home. Clean exterior vinyl and aluminum siding, prepare surfaces for painting or staining, tackle tough grease and grime, and rinse away dirt particles on your vehicle's exterior to leave behind a superior shine. Specially formulated for use with pressure washers, these biodegradable and completely bleach-free formulas are safe for vinyl, wood, concrete, and painted surfaces. Simply dilute as recommended to achieve the desired cleaning results, then fill your pressure washer detergent tank or soap sprayer attachment and power up to produce loads of soapy suds to spray away stubborn dirt, grease, gunk, and grime. Now you're ready to fight dirty!
Features
DETERGENT TRIO — Includes a 3-pack of Sun Joe's House + Deck, Heavy-Duty, and Snow Foam pressure washer detergent
CONCENTRATED FORMULA — 1 quart per bottle of powerful fast-foaming formula
BIODEGRADABLE — eco-friendly for use outside of the home, this bleach-free formula won't damage surrounding plant life and vegetation
Includes 3x 1 quart bottles of concentrated pressure washer detergent
Designed for use with Sun Joe pressure washers + foamer cannon accessories