YOU ARE $125.00 AWAY FROM FREE U.S. SHIPPING!
YOU ARE $125.00 AWAY FROM FREE U.S. SHIPPING!




+6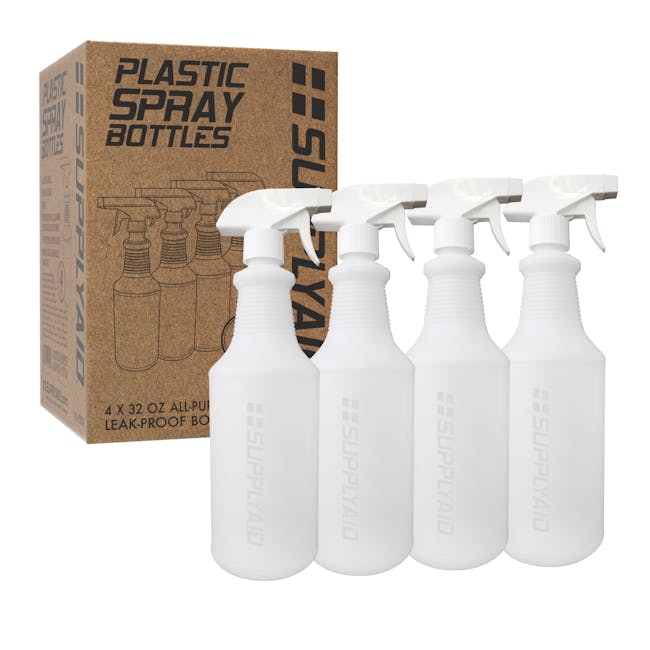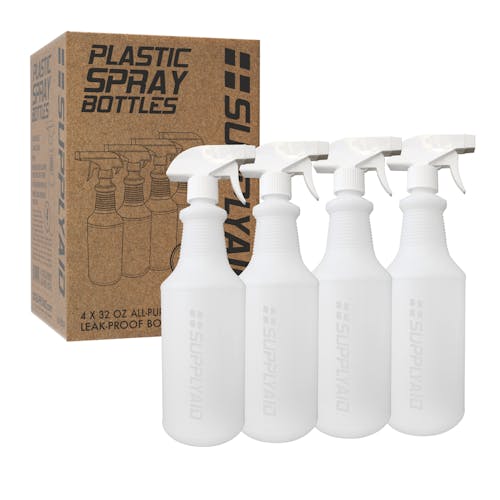 SupplyAID RRS-PSB32-4 Heavy Duty All-Purpose Leak-Proof Spray Bottles W/ Adjustable Non-Clogging Nozzle | 32 Oz | 4-Pack | For Commercial, Industrial and Household and Gardening Use | Measurements in Ounces
This essential set of four, 32oz spray bottles from SupplyAID®, is fantastic for both home and commercial use. The adjustable spray nozzle coupled with the original 100% no-leak mechanism will set off your cleaning or gardening tasks to a perfect start. Buy economy sized liquid cleaning products in bulk for less and decant the contents into these trusty home use bottles. The 32 ounce capacity plastic bottle is perfect for all natural household looking to create their own cleaning recipes for a healthier home. Try a homemade drain cleaner or air freshener, dusting spray or furniture polish! Keeping a few labeled bottles handy around the house enabling you to use for DIY cleaners to clean windows, mist plants, or spritz over bread dough before baking whatever it is you decide to fill these bottles with, you are sure to get hooked!
Features
Adjustable Nozzle
Chemical Resistant
BPA Free
Upgraded Spray Head & Leak Proof - Primes Quickly and Stays Primed
For Household and Industrial Use
Improved Trigger Design Reduced Hand Fatigue